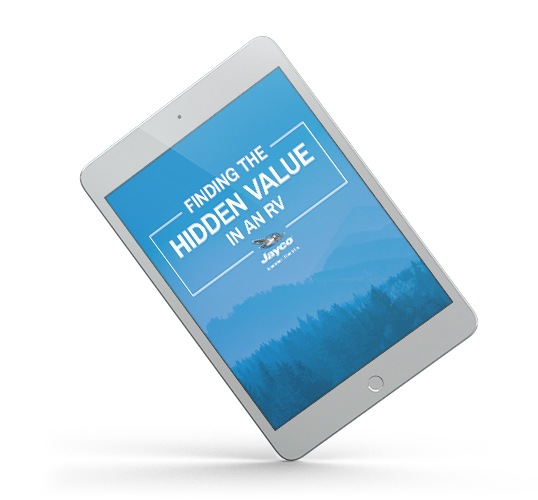 You're getting closer...
Buying an RV is no small commitment. Based on your results, you agree. Chances are, you've already begun your research and have keyed in on certain features that are valuable to you. The more research you do, the higher the chances that you will end up in the RV that is right for you.
We'd love to help! We've put together an in-depth guide for RV shoppers just like you. It's called "Finding the Hidden Value in an RV." It will walk you through some crucial RV features and how to get the best long-haul value from your purchase.