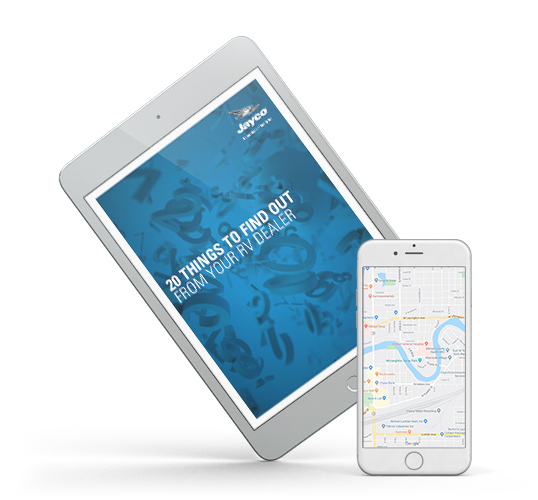 You'd fit right in the Jayco Family!
Safe travels, more time making memories at camp, and extreme livability are things you find value in. We do too. That's why we build these features in every Jayco RV so you can worry less, and camp more. We hope to see you on a dealer lot soon!
Request your customized Dealer Visit Kit now. We'll email you a printable version of your results from this online tool, the "20 Things to Find Out From Your RV Dealer" guide and your nearest dealer's contact info.