Trailer Safety Week is June 2-8 and it's a good reminder of why it's so important to understand your towing equipment and how it works. The National Association of Trailer Manufacturers (NATM) started the week with the mission, "to improve the safety of the nation's roadways by raising trailer safety awareness through education of end-users, dealers and manufacturers on safe trailering practices."
You can learn more about Trailer Safety Week and events where you can hear from experts about towing safety and see how trailers are built here.
To do our part, we wanted to call your attention to some of the towing and safety resources we have available.
Frequently Asked Towing Questions
Some of the questions we and our dealers hear most about towing are about some of the technical terminology, packing an RV and figuring out what trailers you can tow. You can find those answers and more here.
All about RV Frames
When you hitch up a towable RV, you're in essence attaching your tow vehicle to the RV's frame. Not all frames are built the same—and we don't just mean the differences between a travel trailer and a fifth wheel. You can learn all about outriggers, monster beams, Jayco's unique integrated A-frames and some of their towing characteristics here.
Many RV Safety Trends Revolve around Towing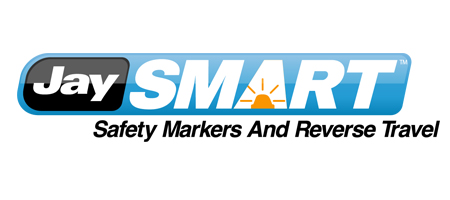 Towing safety is not lost on us RV builders. Many of the newest, most high-tech RV features and functions make traveling safer. Some of these include additional cameras and cab monitors and better tires. We recently introduced our very own signal lighting system called JaySMART™, which adds several lights to the exterior of many of our trailers so you can more clearly signal your driving intentions to other drivers or campground neighbors. See how it works here.
Other Simple RV Safety Tips
There's more to a safe and memorable RV trip than towing. So, while we're at it, we wanted to share some easy tips you can use on any RV trip to help keep you and yours safe. Learn about fire safety and some of the handy gear, like mylar blankets and hands-free headlamps, you should have with you on your adventures here and here.
If you're curious about which Jayco trailers you can tow, a good place to start is on our Easy Towing page. There you'll find some of our lightest, most tow-friendly RVs, from the teardrop Hummingbird to the luxurious Eagle HT travel trailer.