Emails from your boss pile up in your inbox. The kids call announcing that tonight's soccer practice is rescheduled. The plumber texts promising a visit between 1 and 5 this afternoon. An app on your phone pings alerting you that the cable bill is due today, yet another notifies you of the latest celebrity to reveal her baby bump.
This somewhat chaotic cadence of connectivity is becoming more and more familiar these days. It's also a big reason travelers are looking for ways to get off the grid, disconnect from the day-to-day and leave the alerts, emails and schedules behind.
RVs provide one of the best and most affordable opportunities to do just that. In fact, those of us who enjoy RVs have even come up with several names for camping off the grid—boondocking, wild camping and dry camping just to name a few. Specifically, these refer to RVing without water, electricity or sewer connections.
Whether you're a seasoned RVer looking to mix things up or just in search of a new way to escape the grind, rest easy knowing that with each passing year, RVs are becoming better equipped to help you get off the grid more comfortably and for longer periods; some Jaycos are even available with Dry Camping Packages that include liquid propane (LP) generator prep with this specific goal in mind. Here are a few other things to keep in mind when planning your next getaway.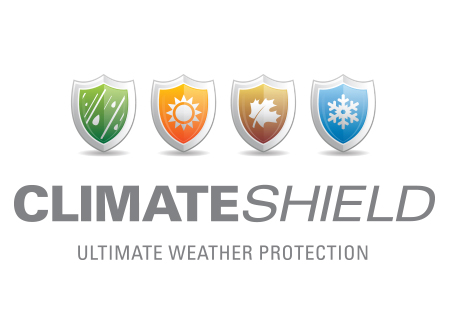 Forecast: Comfortable
Managing the conditions in your unit isn't as hard as you might think. Well-thought-out features like powered roof vents, day/night shades, tinted and screened windows as well as added layers of Astro-Foil™ in extra sensitive areas—slideouts, under the bed, in the garage (in toy haulers) or storage areas—go a long way toward preventing swings in temperature and humidity.
The Climate Shield™ package that's available on select Jayco models helps manage both comfort and functionality in dry camping as well. Construction features like double layer fiberglass sidewalls, a fully enclosed and heated underbelly and PEX plumbing help keep you cozy and systems protected.
Pro tip: Where you park—sun, shade, in the wind or out—can help control the temperature in your unit.
The power to unplug
Today's RVs boast many modern luxuries, but if you're a dry camper, you're surely willing to moderate their use to enjoy a real escape. Instead of electricity, you'll be relying on a combination of batteries, a gas- or diesel-fueled generator (hopefully a quiet one) and/or LP for power. This will limit your available voltage, and in turn limit which electronics you should use and when. That's half the fun, right?!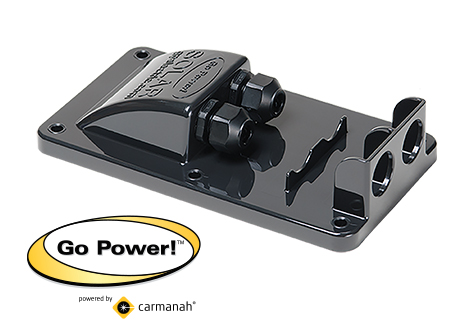 While most RVs are equipped with some combination of these tanks, battery capacity and systems, the amount of fuel, amperage and wattage will vary, affecting how long you will be able to get off the grid. Another increasingly popular way to power up is with the help of the sun. Several Jayco RVs, big or small, are also fitted with solar prep. LED lights, inside and out, are yet another way our newest RVs help preserve power.
Pro tip: Planning your generator and battery usage around your daily routine helps preserve power.
Go with the flow

These days, fresh water tank volumes are available in a wide range of sizes, from a couple dozen gallons to over 100 in a few of our larger RVs; that's a lot of peace of mind for the dry camper. Still, in dry camping situations, you should conserve whenever possible, especially when you're with a group. With limited power, you'll also want to conserve hot water; instead of running it all the time, use a water heater to only heat what you need when you need it.
Waste water tanks—gray for lightly used and black for sewage—have also grown in capacity and technology to help extend off-the-grid escapes. Since it's a big "no no" to dump waste water in the wild, you'll want to pay close attention to these levels. Dry campers also quickly learn that a clean and easy black tank flushing system like the RV-tailored systems from Sani-Con® are invaluable when your trip ends.
Pro tip: Filling a cup of water next to the sink for brushing teeth and washing hands helps conserve usage.
Last but not least, the most important tip of all: before you venture out on your first dry camping expedition, take a dry run (pun intended). Visit a well-equipped campsite or even your backyard and see how you do. Understanding your comfort level with boondocking and how your unit operates in this environment will give you the confidence that makes getting off the grid feel like the true escape it's meant to be.
Additional Resources
Jayco Difference: Extend Your Camping Season with Climate Shield