We're all about family fun here at Jayco, and making sure you get the most out of your time on the road. Whether it's finding the RV that fits your adventures just right or planning the perfect itinerary, we tapped into research and decades of experience to dial up these fun experiences that provide custom information you can use to give your travels a boost.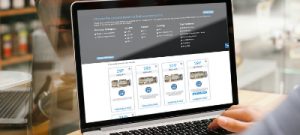 If you're one of the millions of travelers exploring RVs as an alternative to trains, planes and hotels, one of the first things you'll want to figure out before hitting the road is which type of RV is best for how you like to travel. Will you be taking long trips or overnights? Is it relaxation or excitement you're out for? Answer a few questions like these and we'll pair you up with an RV type that fits.
Once you know the basic differences between RVs, different features and designs will help you narrow down your search even further. This online tool walks you through some of the key features and areas where you can find added value or comfort. You'll get a packet of results with all kinds of useful information about RV features and construction.
What's your perfect itinerary? We've done the research, identified a handful of common camping personalities and picked out some of the ideal destinations for each. Just answer a few quick questions about how you like to travel and we'll share practical itinerary-building and camping tips.
Chowing down can be one of the highlights of a camping trip. Whether you're a chef or just a master marshmallow roaster, we've got some custom advice and recipes to fit your style. We turned to some expert campground chefs for some of their best recipes and hacks for giving your campground meals a big boost.
The RV Experience Calculator
We wanted to put a number on how much fun could be had on an RV adventure. So, we've developed another fun online tool that will help you calculate just that! From how many bugs you smooshed to the number of songs you heard on the road, reveal some surprising stats you didn't even know about your travels, then let your friends know about it!