We were so excited to visit the White Mountains of New Hampshire for the first time this summer. This is truly a perfect RVing destination, offering gorgeous landscapes with an abundance of hiking, biking, fishing, and kayaking opportunities. Top it off with a wide variety of popular theme parks and attractions, and you have all the ingredients for serious family fun.
Where to Stay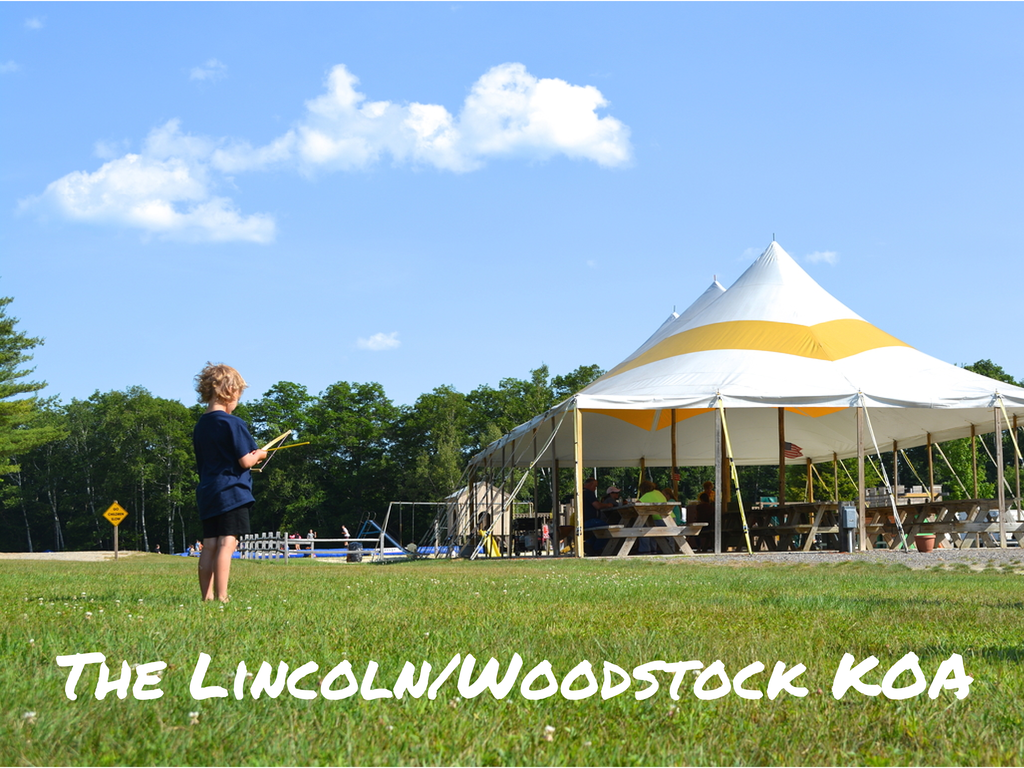 The Lincoln/Woodstock KOA was the perfect place to stay while exploring Franconia Notch. Close to many area attractions, the campground itself also offered plenty of activities and amenities. The pool, jump pad, huge playground, and miniature golf course kept the kids busy along with face painting, tractor rides, and candy bingo. Rob and Darlene are gracious hosts, sharing helpful local knowledge and great conversation.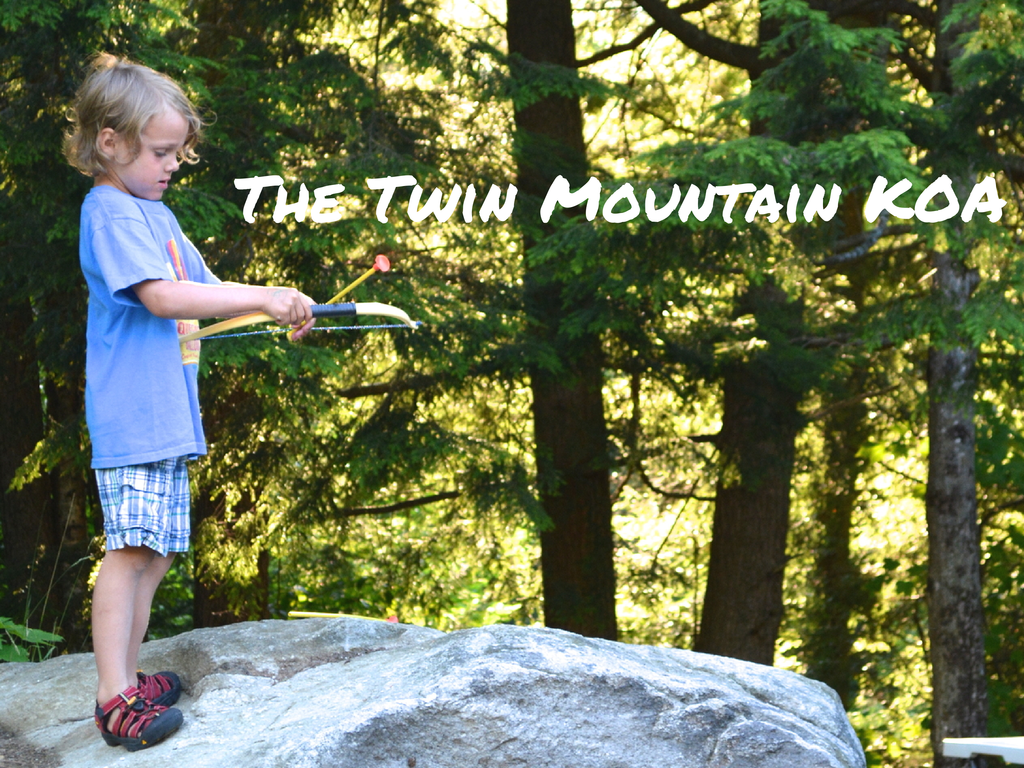 If you are looking for a quiet, secluded camping experience, the Twin Mountain KOA will deliver. This campground is located near Crawford Notch State Park and is also less than an hour from the Mount Washington Auto Road. We recommend the row of full hook up, back-in sites at the rear of the campground. They are the perfect setting for peaceful campfires under a star-filled sky.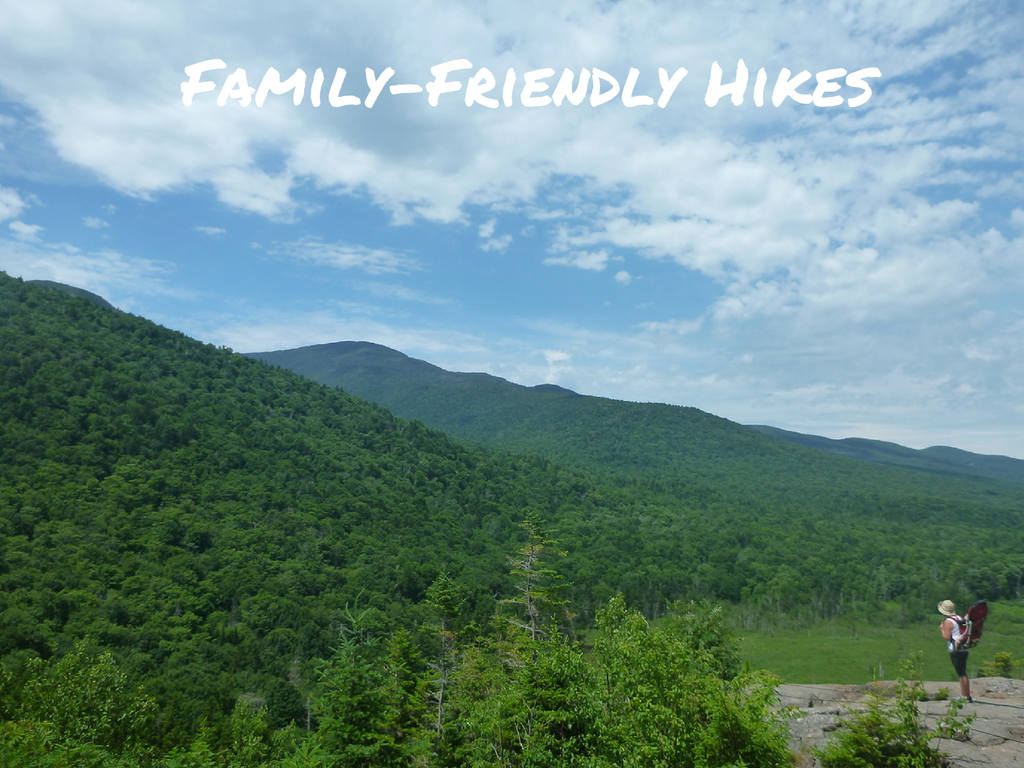 There are amazing hikes for all skill levels in the White Mountains, but we were impressed by how many kid-friendly hikes offered fun rock scrambles, water features, and stunning views. Get to the Flume Gorge in Franconia State Park when it opens at 9 am, and you will have the place mostly to yourself. The Flume Gorge Loop Trail is a great 2-mile hike taking you up one side of the Flume and down the other. Be prepared to get a little wet while walking under the falls.
Park in the Echo Lake parking lot for a great hike up to Artist's Bluff. This 1.5 mile loop trail is just perfect for a family hike. It has all of the changing landscape, kid-friendly challenges, and stunning views that we look for in a trail.
From the same Echo Lake trailhead, you can also head up to Bald Mountain, which offers the best views of Franconia Notch. Bring a picnic lunch so you can hang out at the top and enjoy the scenery.
Elephant Head Trail has just enough mud and small streams to keep things interesting. The rugged hike is fun but short (less than a mile) and leads to a sweeping view of Crawford Notch.
After the hike, head over to the AMC Highland Center where you can eat a delicious lunch and play on the most unique playground we have ever seen.
Arethusa Falls is the most challenging hike we did in New Hampshire. We recommend taking the Bemis Brook Trail on your way out to the falls, which offers lots of great spots to splash and play. The rocks and roots demand concentration, but arriving at the highest waterfall in New Hampshire is worth the effort. Bring a change of clothes for the kids.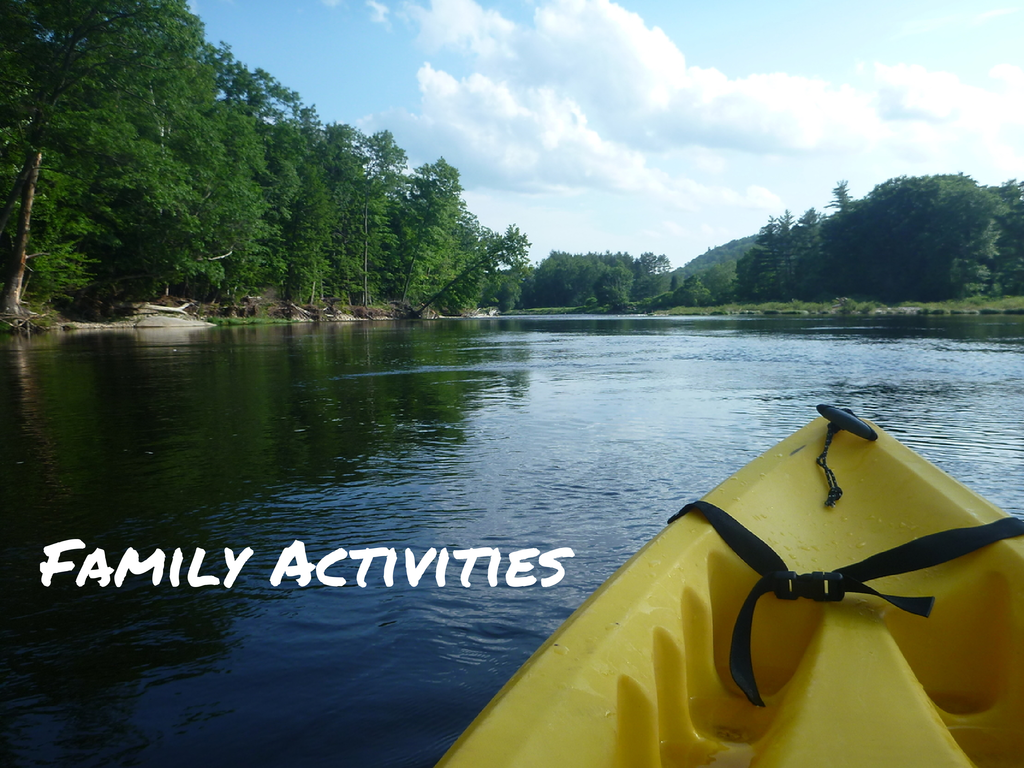 Alpine Adventures in Lincoln offers a great zip lining course for beginners and families with younger children. They also have the Thrillsville Aerial Adventure Park with rope courses and climbing challenges.
Cannon Mountain Tramway is an aerial cable car that rides to the summit of Cannon Mountain in under 10 minutes. The short Rim Trail at the top will take you to the summit observation tower, or you can just relax and have lunch in the visitor's lodge.
The sandy beach and crystal clear water of Echo Lake make it a wonderful spot for a summer swim. Eat lunch at the picnic tables or rent paddle boats right on site. There is also an easily accessible launch if you have your own kayak or canoe.
The sparkling and secluded Pemigawassatt River offers numerous kayaking options for the more adventurous family. The "Pemi" is swift in some places and quiet in others. The length of river that runs behind the Lincoln/Woodstock KOA is particularly beautiful. Ask Darlene for directions.
The eight-mile drive to the top of Mount Washington on the Mount Washington Auto Road is white knuckle driving at its best. There are awe-inspiring views of the Presidential Range along the way and the view from the top is nothing short of spectacular. We visited on a beautiful summer day. It was 55 degrees with 30 mph wind gusts at the summit. Wear your layers.
Take a couple of hours to drive the Kancamagus Highway and it may end up being your favorite part of the trip. The secluded beauty of this National Forest is breathtaking and should not be missed.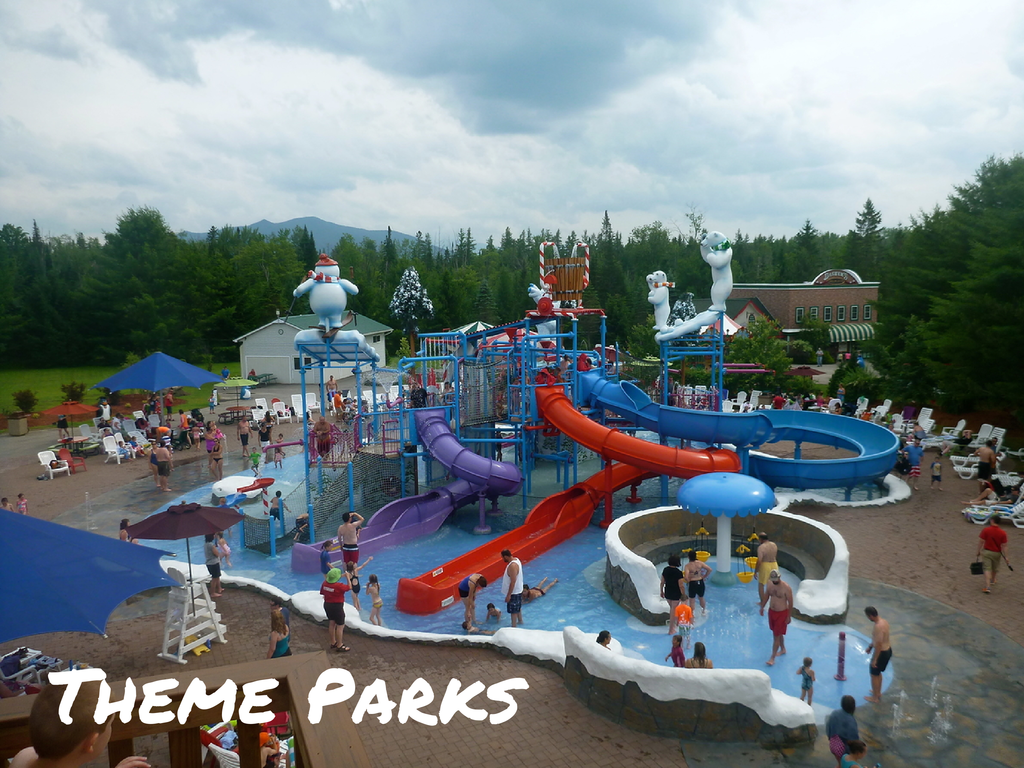 When you want to reward your kids for being troopers on the trail, take them to Santa's Village in Jefferson. This pristinely clean theme park has great rides for younger children and also a large water park area with big, fun slides. We went after 3 pm on one day, which gave us a pass for reentry on another day. That means we got two days of rewards for the price of one!
Clark's Trading Post in Lincoln has all the campy fun you could hope for in a family theme park. We were introduced to a wild wolf man on the train ride, watched a bear show, rode Segways, had water fights on blaster boats, and scaled a climbing wall. Bring your sense of humor and you just might reconnect with the child inside. If you want something better than the typical theme park fare, eat lunch a block away at the Sunny Day Diner.
The White Mountains of New Hampshire is the type of destination that you could return to again and again, discovering new treasures every time. We know that we will return with our boys when they are older and ready to take on more challenging adventures.
Has your family visited the White Mountains? What would you add to our adventure guide?
Jeremy and Stephanie Puglisi blog about camping and traveling with their three young children at rvfta.com