Where to Stay
Acadia National Park, located on Mount Desert Island in Maine, is one of the most visited national parks in the country. A popular RV destination, there are plenty of campgrounds to choose from. We highly recommend the Bar Harbor/Oceanside KOA and the Bar Harbor Campground. Whether you are in a pop up or a motorhome, we think both of these places are great options for parking your Jayco RV.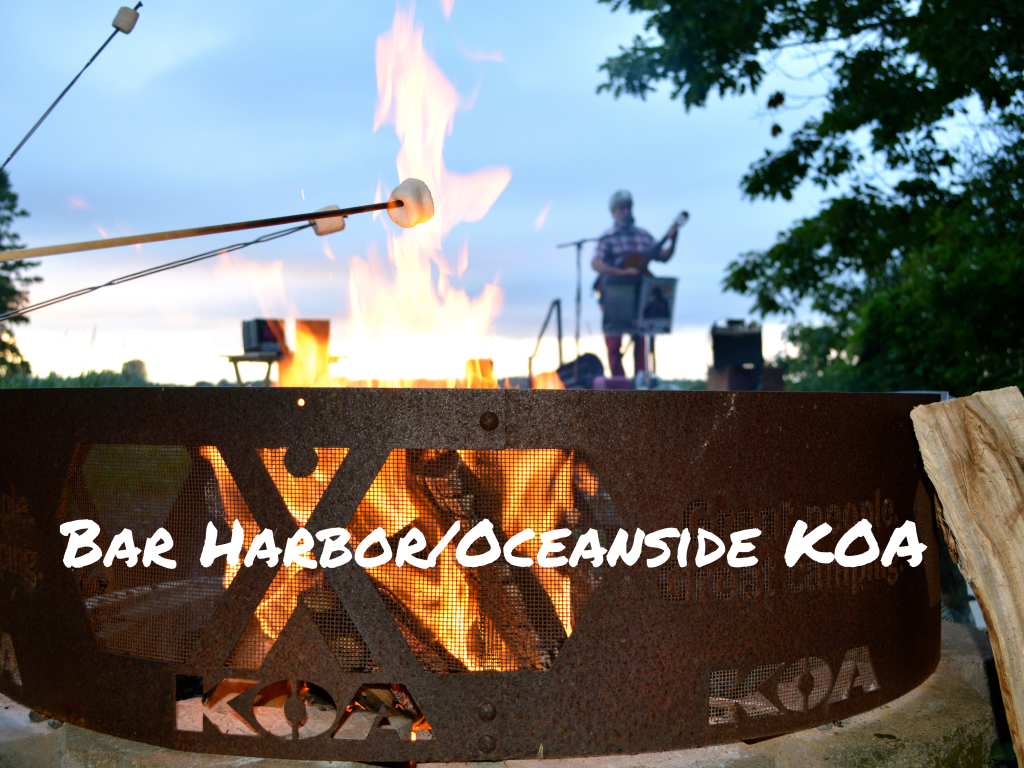 We have stayed at Bar Harbor/Oceanside KOA twice in the past three years and love its waterfront location, stunning sunset views, and family activities. We particularly enjoyed launching our kayak right from the campground property. During our stay we heard live music, made tie dyes, took train rides, and ate a lobster dinner that we bought right on the campground. The friendly camp workers also made balloon animals for the boys. Book early to get one of the highly coveted waterfront sites.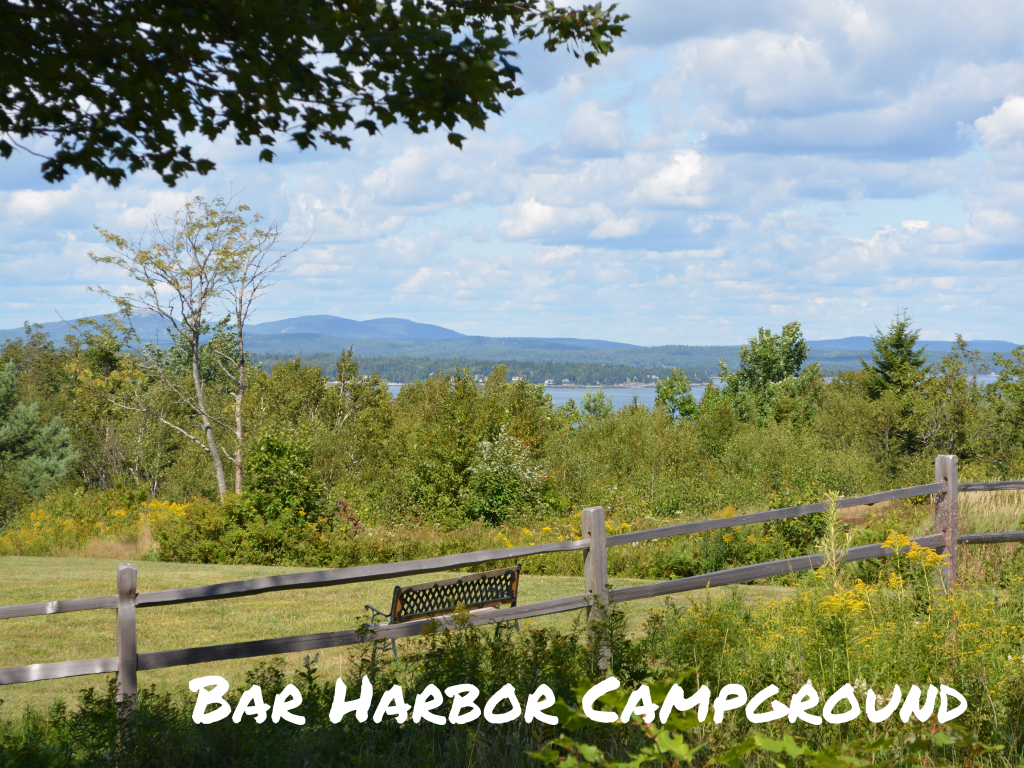 Families love the Bar Harbor Campground and return year after year. Many of the sites are large and wooded, and some have terrific water views, though no direct access. There is a large playground and a heated pool. But here's the tricky part: they don't take reservations or credit cards. You just show up, drive around, and pick your own site. Although we are not willing to risk it with our three young boys, other campers we talk to insist that you can always get a spot.
What to Eat
This summer Good Morning America named Acadia National Park "America's Favorite Place" and people from everywhere flocked to see what the fuss was all about. We found the park much more crowded compared to our previous visits, and this led us to explore some of the quieter places on the island. What a wonderful experience! A short drive away from Bar Harbor and the Park Loop, we found bakeries, restaurants, cafes, and lobster shacks that let us taste the best of Maine without the crowds. Here are our favorite food discoveries.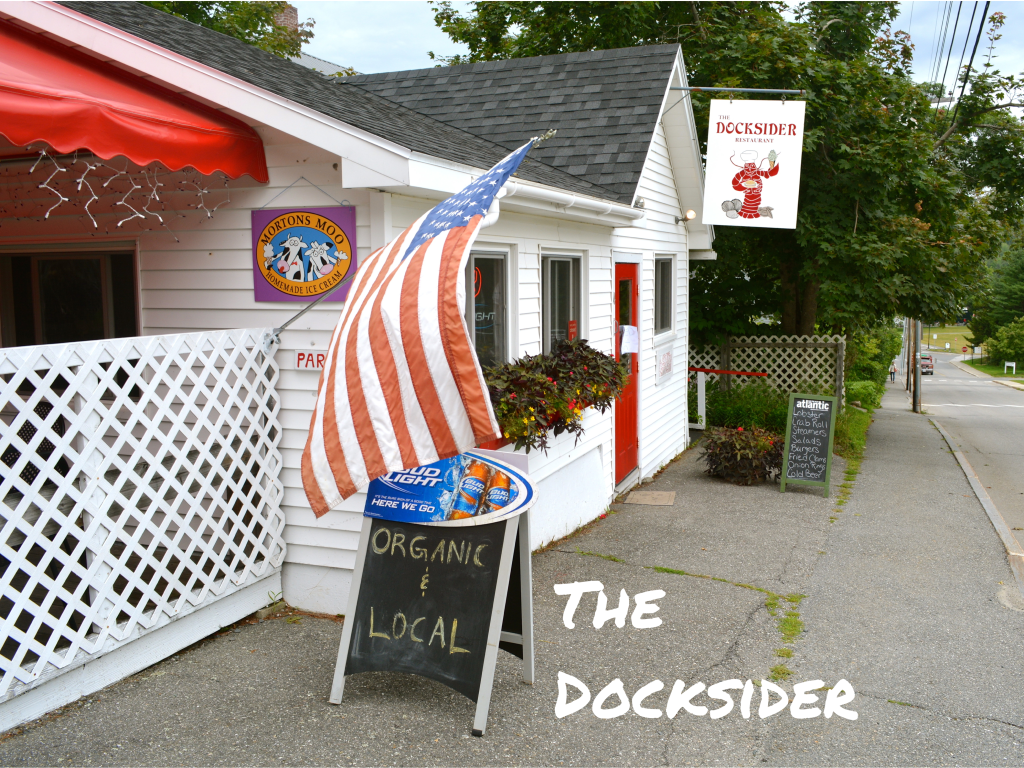 The Docksider is a lobster pound in Northeast Harbor with an emphasize on locally sourced, organic food. Yes, the lobster and the chowder are delicious. But this quirky and unique restaurant has more to offer than the standard seafood fare. Max had been craving meatballs and we found them here. The really surprising part? They were downright delicious. If you can't get a table, order the food to go and take it down to the harbor where you can easily find an empty picnic table with a water view.
Little Notch Bakery in Southwest Harbor, with a second location in Bar Harbor, has delicious pastry, bread, and pizza. We went in for a mid-afternoon snack, but ended up sampling quite a few of the treats. Then we picked out a few loaves of bread for the rest of our trip. The staff was kind and helpful, offering hospitable smiles even after one of the boys spilled an entire smoothie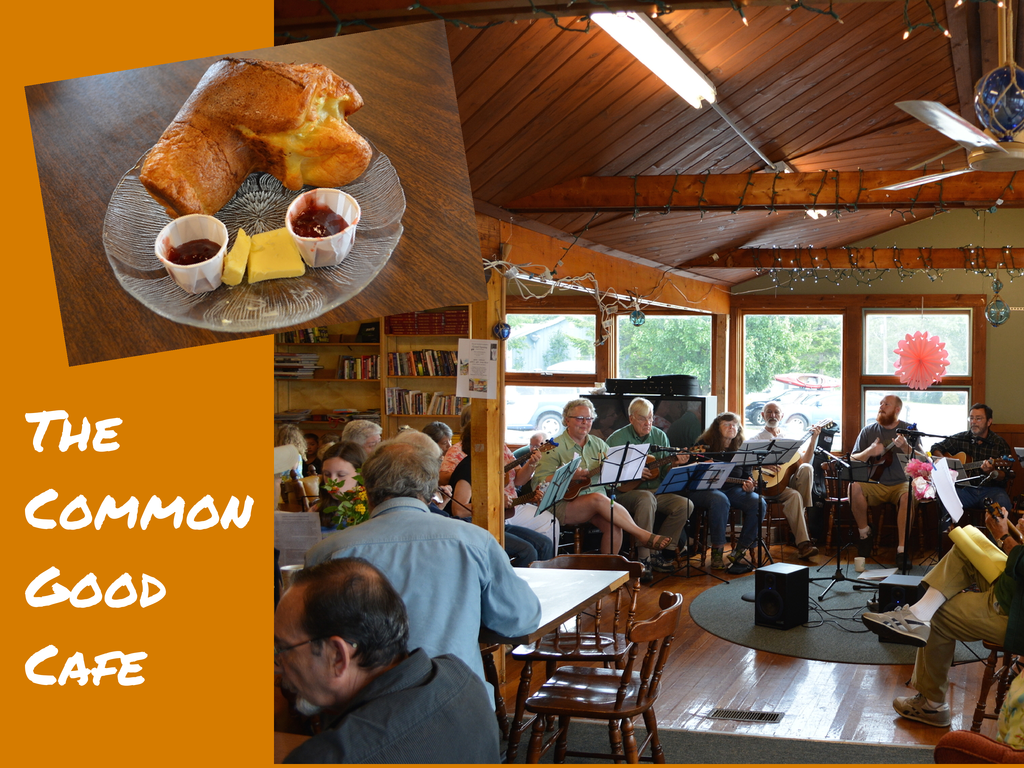 Our favorite discovery of the whole trip was The Common Good Cafe, which serves up popovers, oatmeal, coffee, and juice 7 days a week at no charge (donations are welcomed). This local non-profit raises money to help feed struggling folks through the hard winters in Maine. Live music by local musicians, such as the 14-piece ukelele band that mesmerized us, and a wonderful space filled with toys for the little guys made this one of the most magical experiences of our trip.
4. Thurston's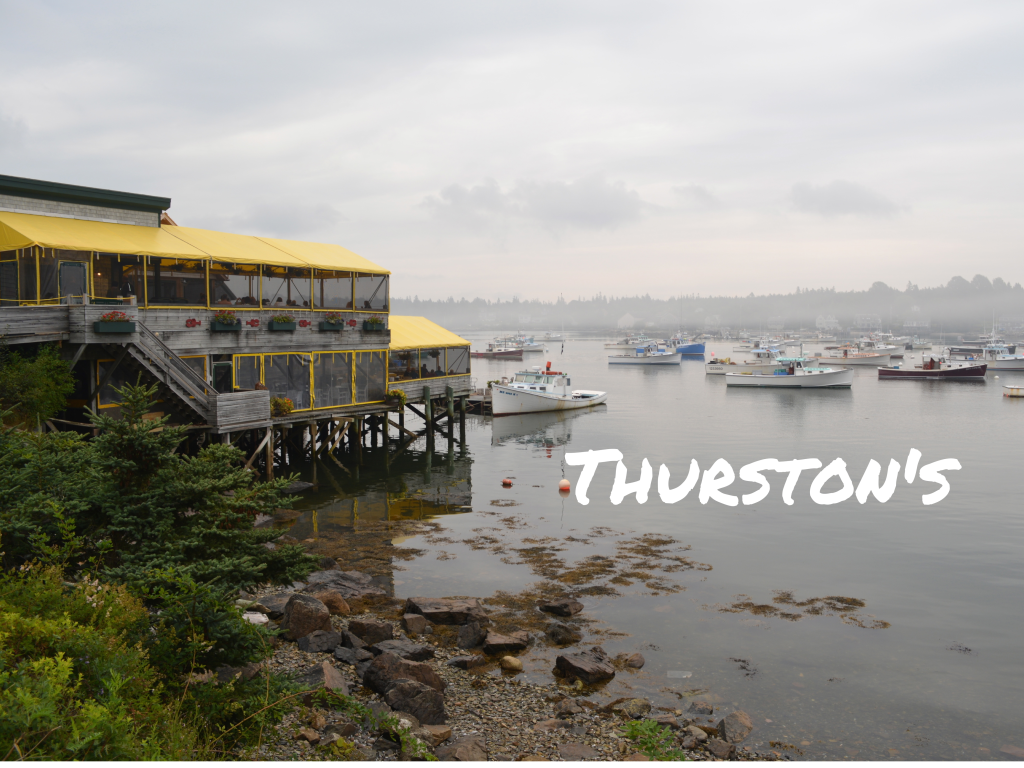 Thurston's is a famous lobster pound that is off the beaten path in the small town of Bernard. Jeremy voted this the best lobster roll of our trip. The crab cakes were truly perfect...lots of crab, lots of flavor, not a lot of anything else. We have been here in previous years for dinner and it was quite crowded. At lunchtime, however, we had the entire screened-in dock to ourselves.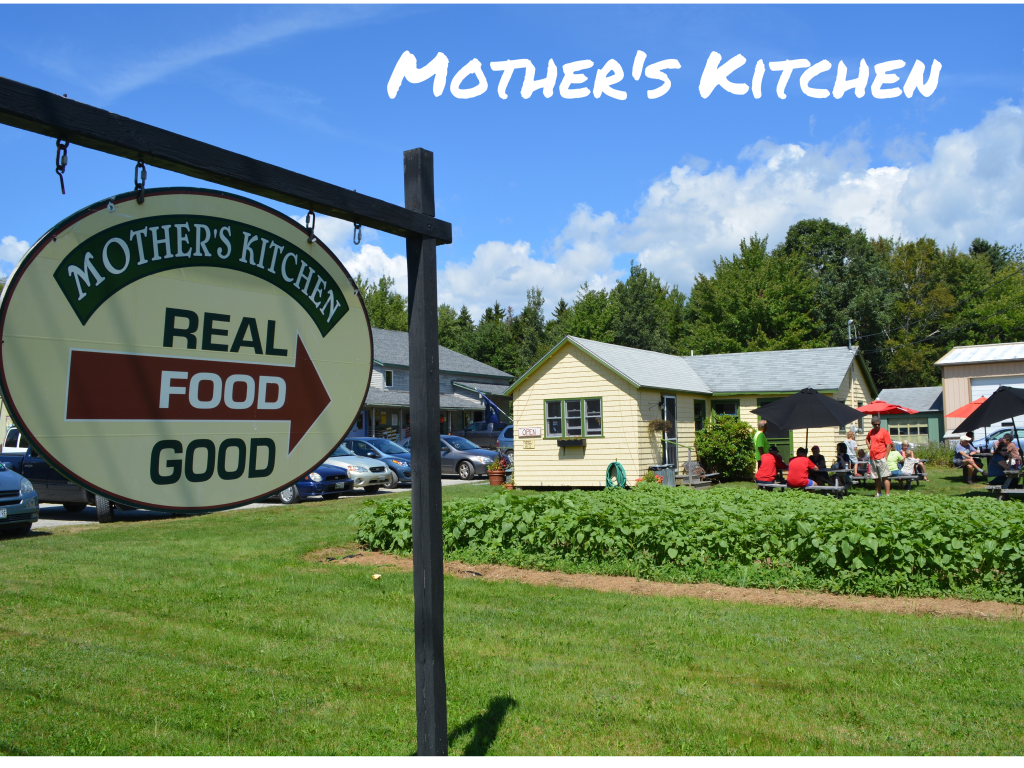 We ate lunch at Mother's Kitchen on our last day in Acadia. If we had discovered it earlier, we probably would have been regulars during our stay. Just down the road from the KOA, Mother's Kitchen served classic and homey sandwiches with a twist. The Grand Banker, Lightning Strikes, and Grandpa Jack are just a few names of sandwiches made from fresh, delicious ingredients and served on crusty, perfect bread. End your meal with a cup of Crooked Porch Coffee and you should be charged up for the next hike. Hours are 10-2 pm, Monday-Friday... just as quirky as the sandwiches.
6. College of the Atlantic, Blair Dining Hall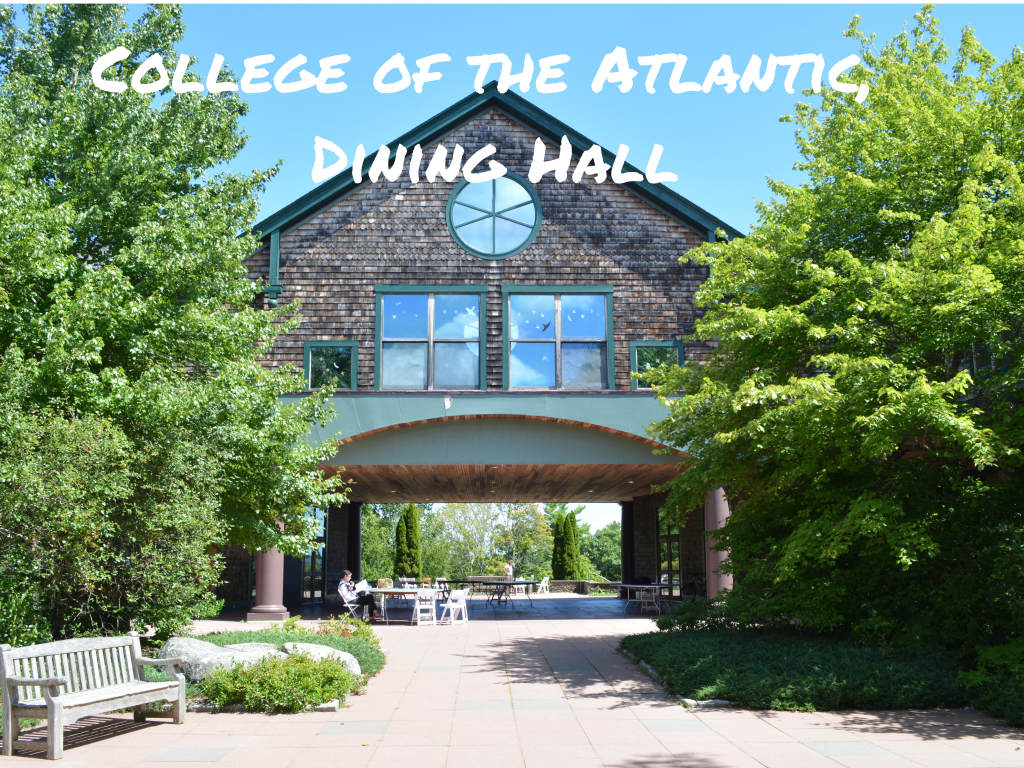 This may sound like a joke, but the best and most affordable lunch on Mount Desert Island can be found at the College of the Atlantic's Blair Dining Hall, nicknamed "Take-a-Break" by students. All food is organic, with an emphasis on local and sustainable ingredients. Baked goods are made from scratch daily. The focus on world cuisines mean that the menu is varied and creative. After lunch, visit the admissions office and buy a t-shirt or sweatshirt for the perfect, unique souvenir. On our last trip, we showed up and found out that the cafe was closed for the week. We almost cried. But we still bought shirts.
If this trip reinforced anything we have learned from traveling, it was the importance of asking locals and other campers for recommendations. Even though this was not our first visit to Acadia National Park, we felt like we were discovering it all over again. We hope you also wander away from Bar Harbor and the Park Loop to explore the quieter side of Acadia. If you do, please let us know what you find.