One of the benefits of traveling in an RV is having some of the conveniences and luxuries of home on the road. But stocking up on some of the latest gizmos can boost your trip to a whole new level and make your day to day on the road even more fun.
Here are some RV camping gadgets to add to your packing list:
6 RV accessories for the kitchen
Yes, your RV kitchen has almost everything you will need to make a gourmet meal on the road, but these gadgets will make prepping a meal or enjoying a beverage a little easier:
Portable Espresso Machine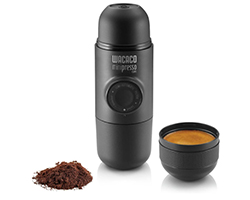 Rise and shine with a fresh cup of joe. The Wacaco portable expresso machine allows you to easily brew your favorite blend or espresso drink without using any power. It is the perfect size for freeing spacing in the kitchen or packing in your backpack for an early hike.
JayPort™
Elevate your outdoor kitchen with the all-new patent pending JayPort™ with Blackstone® griddles. Available exclusively on select Jayco models, 17″ single-zone and 22″ dual-zone Blackstone® griddles attach and assemble to your RV's door side, and connect to liquid propane, eliminating the need for an extra table or gas tank.
Glassware Protection
This one is for the campers who prefer proper glassware for eating and drinking. Our seasoned RVers recommend using mesh bottle sleeves, rubber shelf liners and small tension rods to keep your dishware safe during transportation.
Collapsible Kitchen Accessories
No matter the size of your RV, storage is always a premium. Collapsible kitchen accessories help expand your storage space and allow you to travel safely without worrying about breaking your favorite dishware.
Instant Pot
Because an Instant Pot is all in one kitchen accessory, it is a must have RV gadget! Prepare your favorite home cooked meals on the road and free up much needed space.
RV Fridge Fan
The FridgeCool Fan helps maintain a more constant refrigerator temperature so you can worry less that your food will spoil during the hot summer days. Bonus, this small appliance helps reduce energy and initial cool down time.
5 RV Accessories For Entertaining
You will be the hit of the campground if you indulge in one of these accessories for entertaining:
Fire Color Changing Set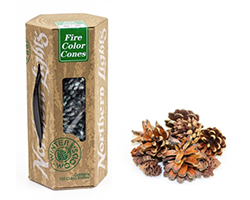 Add a little pizazz to your campfire with a fire color changing set. Available in sticks, cones or stones, this campfire set burns bright blue, green, purple, and red when added to your wood-burning or gas-powered fire. Also included is potpourri which will give your fire a cinnamon-y scent.
Ultra-Light Travel Guitar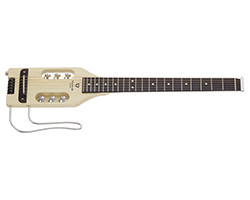 No bonfire ambience is complete with a few tunes. But lugging your full-size guitar can take up space and you risk some wear and tear. Enter a travel-sized and ultra-light acoustic guitar. Do not worry about sacrificing sound – you get the same playing and sound power as a full-scale guitar.
Portable Hot Tub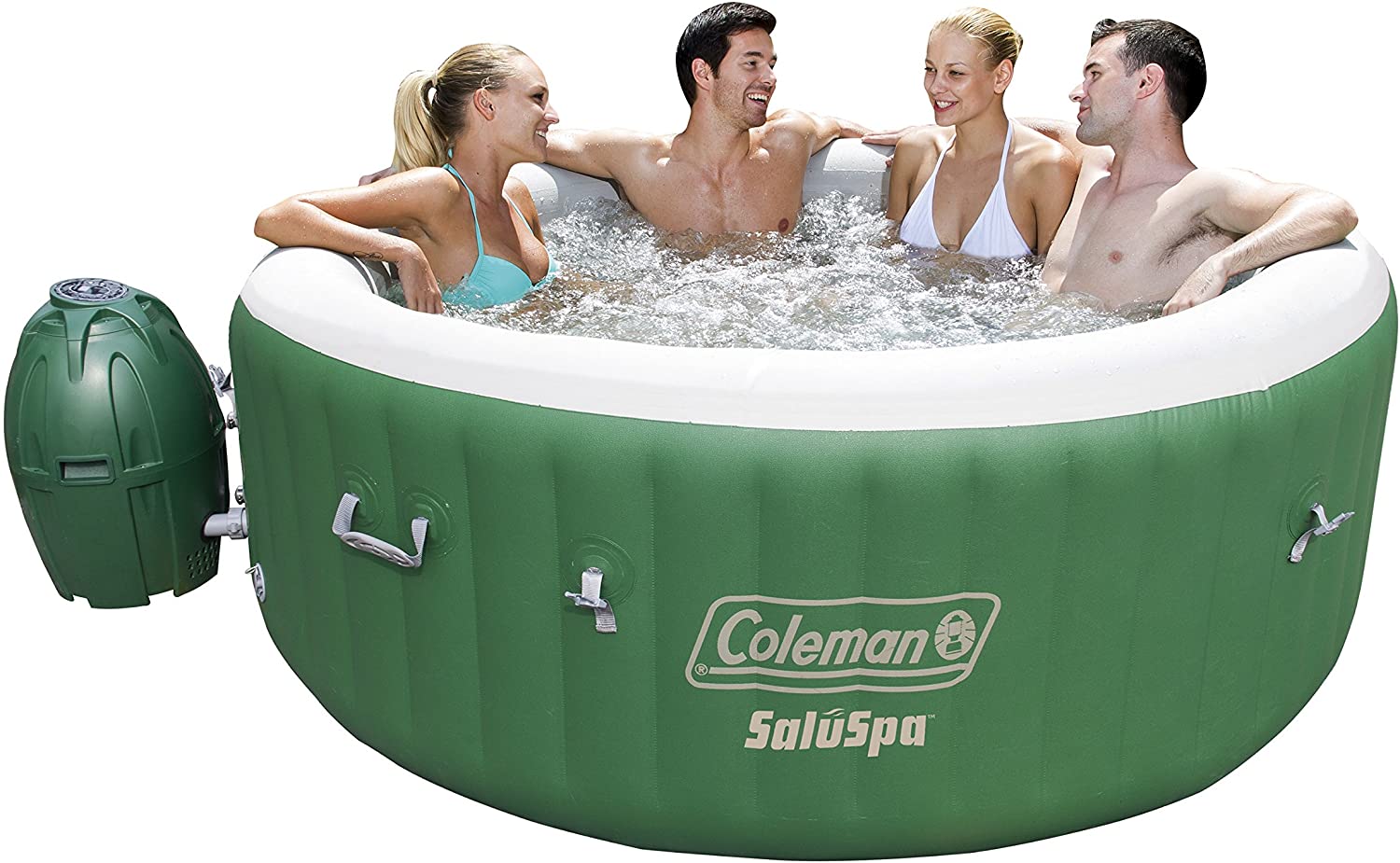 Escape to a spa in the woods with an inflatable hot tub from Coleman. This portable spa easily collapses for optimal storage and transportation. No tools required and able to sit 4-6 people, you will be the most popular RVers in the campground.
Pocket Blanket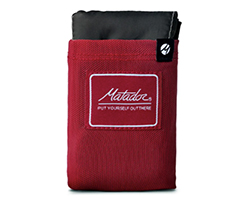 Lounge and relax anywhere with a blanket that is small enough to fit in your pocket. The pocket blanket from Matador quickly and easily folds ups to the size of a wallet, making it easy to store or take with you on the trails.
RV Camping Mats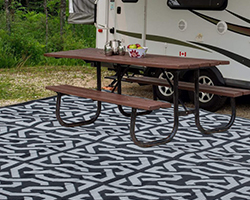 Design your perfect outdoor oasis by adding a decorative RV camping mat to your campground site. Lightweight, easy to clean and portable, these outdoor rugs will have every RV resort guest wishing for an invitation to your next dinner party.
6 RV Accessories for Health and Safety (for Two- and Four-Legged Travelers)
Keep your whole camping crew safe and healthy with these innovative gadgets:
Portable Mosquito Repeller
Say adios to pesky mosquitoes and their dreaded bites. Create a 15-foot bug free zone with a portable mosquito repeller. This family friendly, lightweight, and compact device keeps mosquitoes away for up to 12 hours.
Insect Bite Relief Tool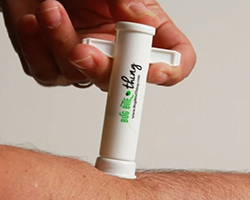 Spend less time itching and scratching and more time enjoying the great outdoors with an insect bit suction tool. A must-have for your RV first aid kit, this tool helps alleviate pain, itching and swelling caused by bug bites and stings. It is also great for removing splinters and thorns.
Portable Misting Station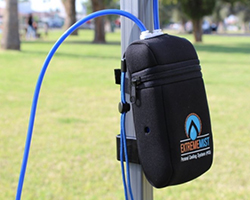 The portable misting system by ExtremeMist PCS emits a continuous mist to provide relief from the heat. Simply connect to any water reservoir and clip to your awning or canopy for instant comfort.
Pet Safety Monitoring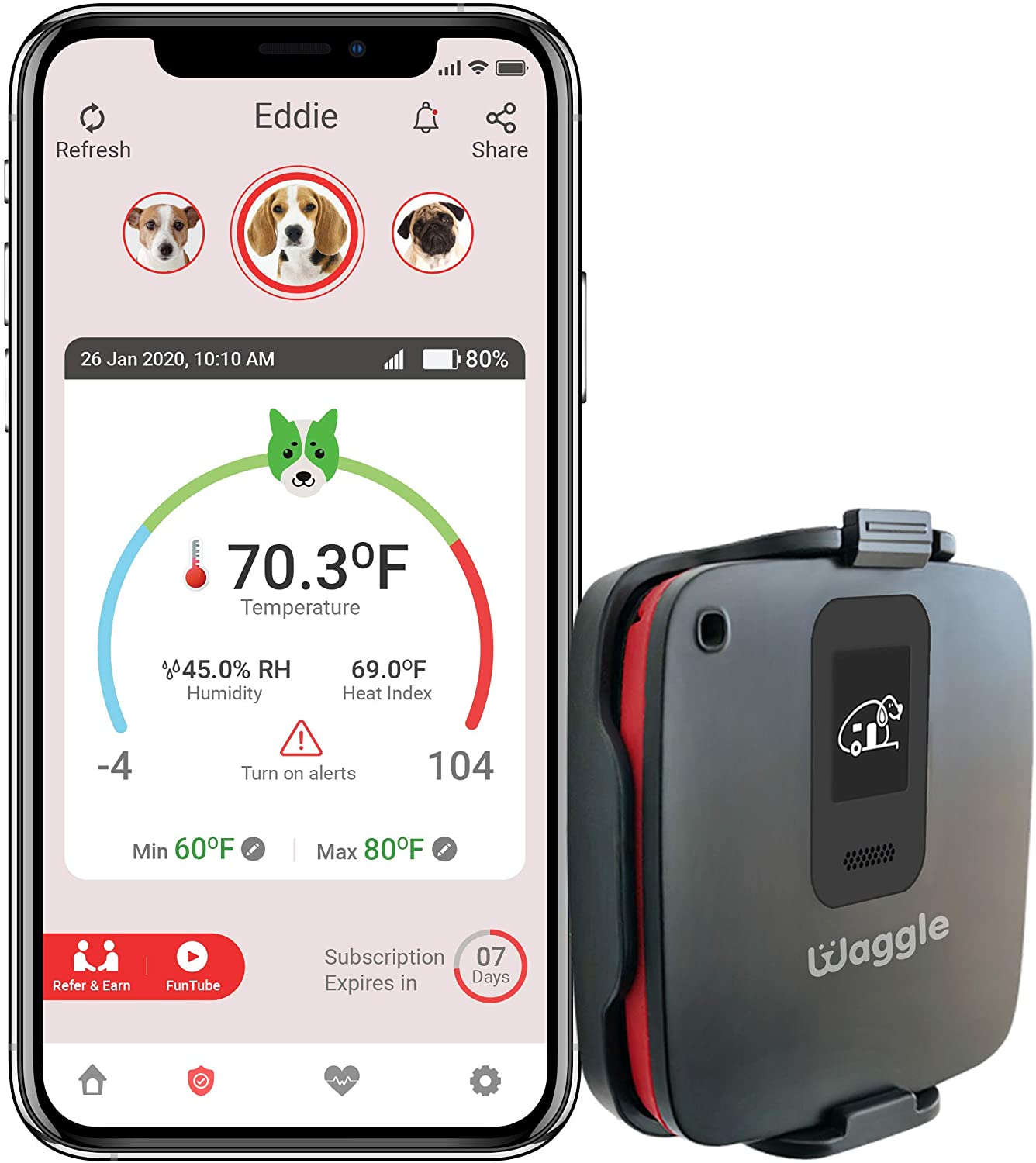 Traveling with pets just got a lot easier and safer. The RV safety sensor from Waggle alerts you when temperatures and humidity levels are unsafe for Fido or power is lost. Simply attach the monitor in your RV, download the app and leave your pup behind for a worry-free excursion.
Portable Snow Shovel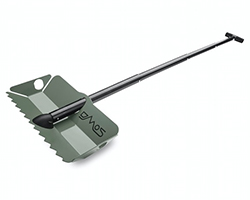 For many Jayco owners, a winter RV vacation is a tradition. Be prepared for whatever Mother Nature throws at you with the DMOS collapsible and portable snow shovel. This snow shovel is also handy to store in your car for emergencies – city dwellers know what we are talking about.
Do you have a fun gadget that you cannot leave behind? Tag us on Instagram or Facebook to share!