Whether you're just getting started or are a seasoned road warrior, it's a great time to be an RVer. Last year, the Great American Outdoors Act (GAOA) was signed into law. Beyond the $9.5 billion in pledged funding, it's a huge deal for RVers! There's been a lot of excitement around the GAOA in our industry long before the bill was signed, but in case you missed the good news, here are the basics.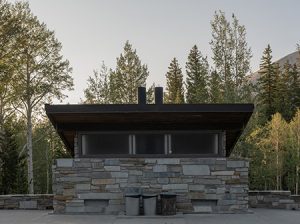 If you're one of the more than 300 million who visit our national parks, you've undoubtedly come across closed trails and visitor centers, out-of-service restrooms, campgrounds in poor condition, and impassable roads or bridges. The law establishes the National Parks and Public Land Legacy Restoration Fund to directly address these kinds of long-deferred maintenance projects that RVers have had to contend with for years. RVers can to expect reap the benefits later this year according to the feds.
Chris Bornemann, the RV Industry Association Director of Government Affairs, described the GAOA this way, "[This is] the most important piece of outdoor recreation legislation in six decades. This new law will positively impact the millions of RVers across the country and provide more safe and enjoyable experiences on public lands for generations of RVers."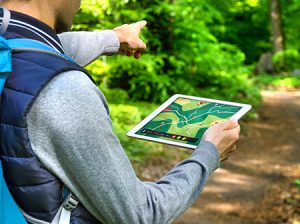 Technology is another priority. A digitization and analysis of thousands of historical right-of-way documents. Converting this to a digital online platform available to the public will allow greater accessibility to GPS-based mapping applications on the ground.
RV enthusiast and U.S. Department of Agriculture's Forest Service Deputy Chief, Chris French, described the GAOA saying, "This is the first time that I have felt that I can sit in front of you and talk about the possibilities, and really think that we will be able to do some great things because we are finally getting the resources. I have this giant smile from the soul of who I am because for the first time we are actually going to make investment into the things that my family and others (campers) want out there."
Funded by revenues from oil and gas production, the National Park system will receive $6.5 billion over 5 years —1.3 billion a year to fix infrastructure, purchase private lands, and provide entry to hard-to-access land. The US Forest Service, Bureau of Land Management, and the Fish & Wildlife Service will receive $3 billion.
The law also guarantees full annual funding of the Land and Water Conservation Fund for the first time since its creation in 1964, $900 million (twice last year's fiscal budget!) in perpetuity. That will provide state and federal financial assistance for enhancing access to national parks, forests, wildlife refuges, and other public lands and creating and improving recreational areas, trails, campgrounds and waterways for paddling, hiking, biking, hunting, fishing, and wildlife watching.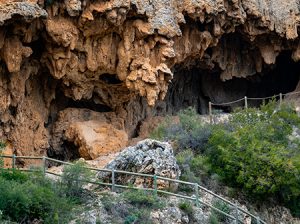 As a bonus, to commemorate President Trump's signing of the Great American Outdoors Act, U.S. Secretary of the Interior David L. Bernhardt announced that each year, August 4th will be designated as "Great American Outdoors Day," a fee-free day for access to public lands.
For a look at the hundreds of shovel-ready projects and deferred maintenance in the works, and where they're happening, click here.