When it comes to living a life on the road, finding fun and campsite-friendly alternatives to run-of-the-mill meals is a surefire way to satisfy your family's taste buds. Clip any of these recipes into your road trip recipe book for creative spins on breakfasts, lunches, snacks and dinners served outdoors.
BOUNDLESS BREAKFAST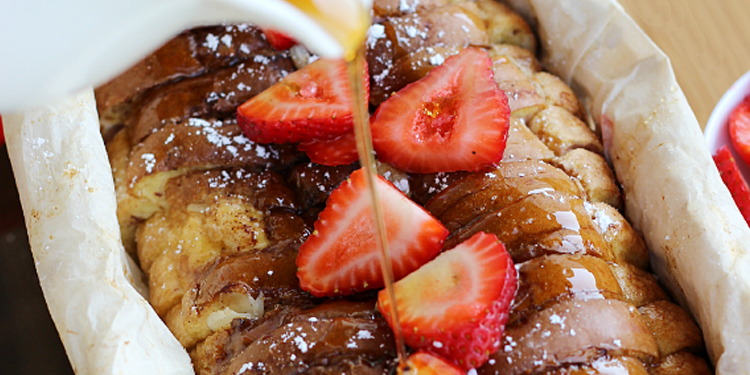 Campfire French toast
Start any morning off the right way with a campfire French toast recipe from This Lil Piglet. This low-maintenance recipe serves as an easy fix to feed all of your roadtrip companions at once.
Paper bag eggs
Sizzle up a hearty bacon and egg breakfast without a pan with this brownbag creation straight from the Real Family Camping Cookbook.
Orange peel cinnamon rolls
Pack a tube of pop-open cinnamon rolls and save a few orange peels for an easy, virtually mess-free campfire breakfast from Say Not Sweet Anne that's sure to please RVers of all ages.
Cowboy coffee
You only need beans, water and a pot to brew this cup of joe from the Wild West. Trust this Driftaway Coffee recipe for a delicious take on cowboy coffee—a recipe baristas say might rival your brew at home.
LUNCH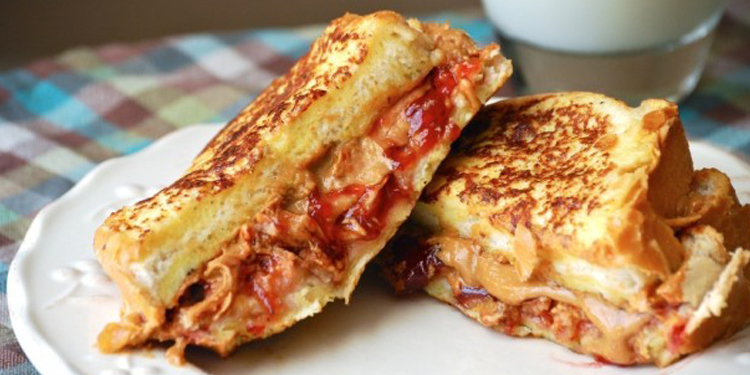 Peanut butter and jelly—the remix
Upgrade one of the sandwiches—think chocolate, bacon or a French twist—that got you through childhood with any of the 14 restructured peanut butter and jelly upgrades compiled by the Huffington Post.
Camping sandwiches
The Food Network asked celebrity restaurateur and chef Guy Fieri to compile a list of his favorite camping sandwiches from childhood. His non-traditional takes on lunchtime fares—including smoky, savory and sweet flavors—make for perfect to-go meals that work even better when made with leftovers.
Salads on the go
The Chic Site put together a to-go salad creation that's easy to make ahead—and even easier to enjoy on the go. Whip up a perfect salad for every member of your family and pack it up to take with you on a day filled with adventure.
EASY SNACKS AND SIDES ON THE GO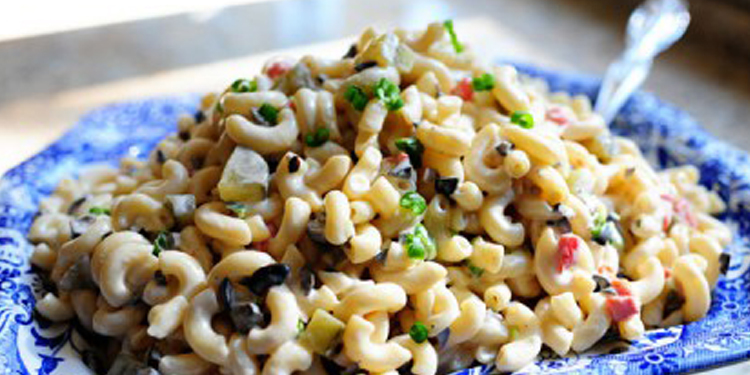 Cucumber-watermelon salad
This Asian-Mexican-inspired salad by The New York Times combines the crisp texture of cucumber and the freshness of watermelon to bring a colorful salad alternative into the comfort of your RV.
Macaroni salad
Pack this macaroni salad, from the Pioneer Woman, that puts a slight spin on an American classic—with crisp, spicy or sweet pickles, chopped black olives and roasted red peppers mixed between noodles—for your next hiking or beach day trip on the road.
Cast-iron salsa
Sizzle up the slow-charred onions, garlic and peppers that make for a delicious cast-iron salsa from Southern Living. The dip packs the perfect balance of sweet yet smoky flavors into your next sharable family snack, perfect after a long day of hiking. Try cooking the salsa over the campfire!
SMOKY CAMPSITE ENTREES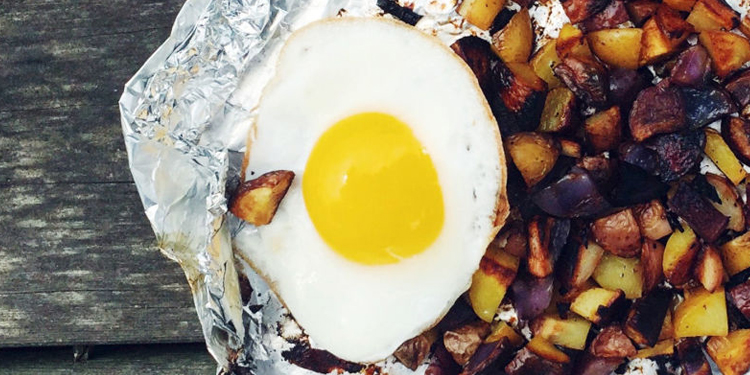 Foil packet meals
One of the best things about a campfire is it can double as a working stove or grill. Fire up some garlic fries, seasoned chicken, savory fish or quesadillas with any of the 20 foil-pack recipes by Delish.
Camping mac and cheese
Prep for this fireside mac and cheese recipe by Lauren's Latest before your trip to accomplish a hassle-free dinner with ease. Your entire family will enjoy this classic take on an American favorite.
INDULGE-WORTHY DESSERTS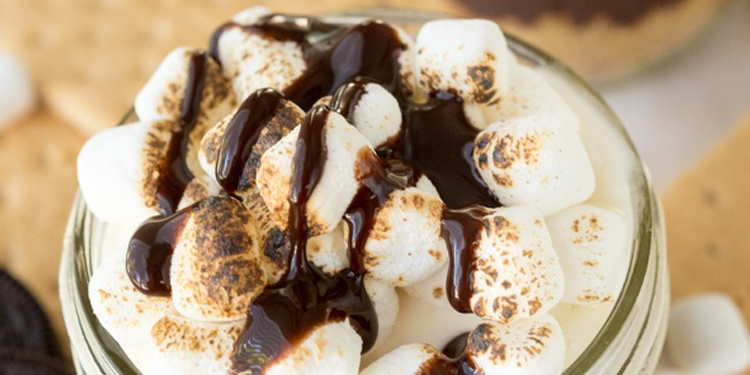 No-bake Oreo s'mores trifle
No oven? No problem. Try this no-bake Oreo s'mores trifle from Crazy for Crust's kitchen and satisfy your family's dessert cravings on the road.
S'mores krispie treats
Whip up a batch of this indulgent dessert ahead of your next RV trip to enjoy the taste of a campsite classic on the go.
Campfire cones
Overhaul traditional s'mores with these customizable creations. Simply fill an ice cream cone with any assortment of marshmallows and toppings and roast over the grill, campfire or oven.
Be sure to check the Jayco Journal regularly for more recipes, road trip tips, gift guides and more.