The house is quiet. One son is upstairs playing games on a computer. Another son is in the basement playing video games. My husband and I are in the same room but looking at separate screens. Televisions, computer screens, and smartphones are all aglow.
If your family is like ours, this scene may be familiar to you. As our two boys grew up, the tornado of toys and the lightsaber battles in the living room slowly faded away. At first, I appreciated the peace and quiet.
Sometimes, I should be making the boys go outside to play, but I would reason with myself, They spend their whole school day working and playing, so what's the harm in letting them do what they want in the evenings? We all fell into the bad habit of spending too much time connected to our devices, instead of connecting with each other.
We decided to make a change for our family and purchased our Jayco travel trailer. Since then, RVing has become a way for us to be more purposeful about our family time. Unfortunately, our boys weren't little kids when we bought our travel trailer; instead, they were tweens and teens with activities, habits, and opinions of their own. When given the choice, they would rather stay home and stay connected to their devices. Luckily, we have learned some ways to get tweens and teens to unplug.
INDULGE THEM
Allow your teens and tweens to indulge in some digital time while camping, and don't feel guilty about it. If the kids are spending the majority of the day without their screens, using them for an hour or two doesn't make you a failure.
On our road trip last summer, we spent a lot of time in campgrounds and parks with no WiFi. Just when the withdrawal pains were about to drive us crazy, we would track down a restaurant with Internet and let everyone have screen time. I know other families might have rolled their eyes at us, thinking it was terrible we were spending our whole dinner looking at screens; little did they know, we had just spent the whole day adventuring together.
We're not totally disconnected while we RV, and that's okay! Allow your children some time to use their devices, but also set times to put them aside. Seek moderation.
INCLUDE THEM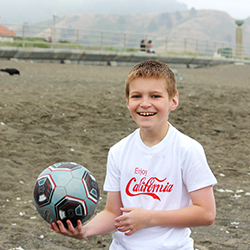 Include your tweens and teens in the trip planning. My younger son started complaining when he heard me discussing plans for a trip to Colorado. I finally threw my hands up and asked, "Well, what would YOU like to do?" He said, "I want to see something that someone built, like the Empire State Building or Mount Rushmore." A light bulb went off: Just because he doesn't care for mountains and waterfalls doesn't mean he doesn't like traveling.
Of course, it is not always possible to let your children pick the destination, but perhaps you can let them decide on some activities to include. On a trip to the Great Smoky Mountains, I would have been happy to spend every day exploring the park. However, we spent a day in Gatlinburg doing some tourist activities, which was my younger son's favorite part of the trip. Ask your children about destinations and activities they would enjoy, and be open to doing these things, even if they aren't at the top of your own list.
IGNORE THEM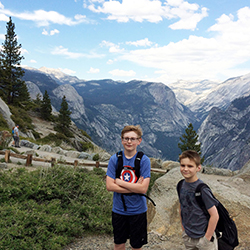 Ignore your children when they complain. When you have tweens and teens in the house, you have to develop a thick skin. Your sweet little kiddies who wanted you to play with them morph into eye-rolling grumps who act like they can barely stand to be around you. However, you must push on through this.
First, realize teens often have little control of their moods as their brain chemistry starts short-circuiting, so you can't take it personally. Second, though they may complain at first, there's a good chance they'll come around and have fun. The frown that suddenly appeared can disappear just as quickly. Don't dismiss their feelings, but don't let them dictate your day, either.
On our recent trip to Yosemite National Park, we arrived in the park hungry and tired. We pouted and fought. Despite this, we created many memories that day. Staying at home doesn't mean no one will pout or argue, so you might as well endure those moments with a waterfall to gaze upon instead of enduring them in your kitchen at home with a dirty stack of dishes to gaze upon. Know that your tween or teen may not be on board at all times, and be okay with that.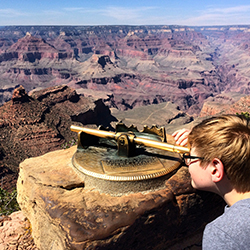 INSPIRE THEM

Inspire your children to love travel by giving them something to love. Some things in the world will awe even the surliest teen or tween. Whether it be perching on the edge of the Grand Canyon, or a gathering around a campfire playing games, something will flip that magical switch and make their eyes light up.
Those inspirational experiences can be found far and near, they can be costly or free, and they can be once-in-a-lifetime or every weekend. Be observant of these moments and treasure them. Be sure to catch your child's eye and share a smile, knowing you are both feeling it. If you impress your children with the real world around them, they may be less impressed with their digital devices.
FINAL THOUGHTS
Someone once said, "Kids won't remember their best day of television" (and someone else typed it on a picture that went viral on the Internet). I use this as my mantra when planning RV vacations. Since my boys are growing up, we don't have many years left for quality family time. Jayco's idea of "generations of family fun" inspires me to think the time we spend RVing will keep our family more connected to each other and less connected to our digital devices.
Kerri Cox writes about her family and RV travel at travelswithbirdy.com. You can also follow their adventures on Twitter (@travelwithbirdy) and Instagram (@travelswithbirdy).
Additional Resources