Nancy and Darryl Cronce are proud owners of a 2016 Jay Flight SLX. Having previously owned a Jay Feather, they were somewhat experienced RVers but were eager to take out their new rig and see how it performed. We caught up with them after their first trip to find out how it went!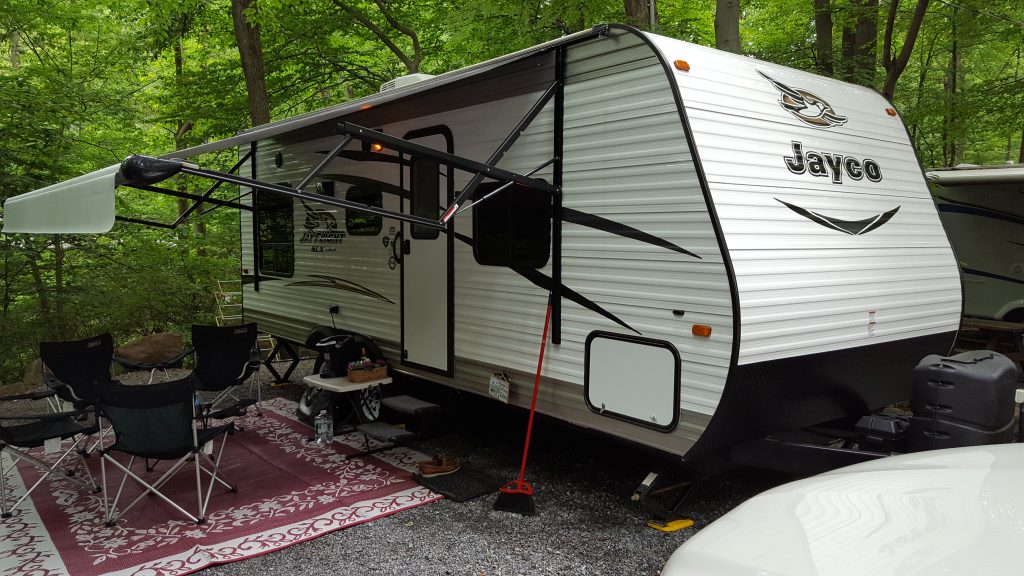 1. What Jayco unit do you currently own?
We are the proud owners of a 2016 Jayco Jay Flight SLX 212QBW. This is our second Jayco camper - our first was a Jay Feather SLX 16XRB.
2. How many people normally go on your trips (pets count too)?
Recently it's been the two of us weekend warriors camping in the trailer. Our two college and career aged children occasionally travel with us along with their friends.
3. How did you use your Jayco in the first 1,000 miles?
The majority of the first 1000 miles in our new Jayco were spent traveling to and visiting colleges in the Northeast. Our son will be a freshman this fall so we've attended our share of open houses, campus tours, and recently freshman orientation. We hope to visit him with the RV during the school year attending parents' weekend and football games. We may even park the trailer outside his dorm.
4. Where did you go?
We like exploring new places. So far the camper has been as far north as Maine, as far west as State College, PA, and as far south as Washington, DC. We also enjoy camping in our home state of New Jersey in the Delaware Water Gap mountains and Cape May seashore.
5. What was your favorite memory from the first 1,000 miles?
After our daughter's college graduation and our son's high school graduation we got to spend a quiet weekend with just the two of us in the Pocono Mountains. When checking in at the campground we were upgraded to a beautiful private patio site. We got to spend some quality time together enjoying the site and all the great features of our new Jayco 212QBW.
6. What is your favorite feature about your Jayco RV?
The best feature of the 212QBW is the rear living area with the large rear window. This model is also just the right size for us to tow with our SUV.
7. How did you decide to buy a Jayco?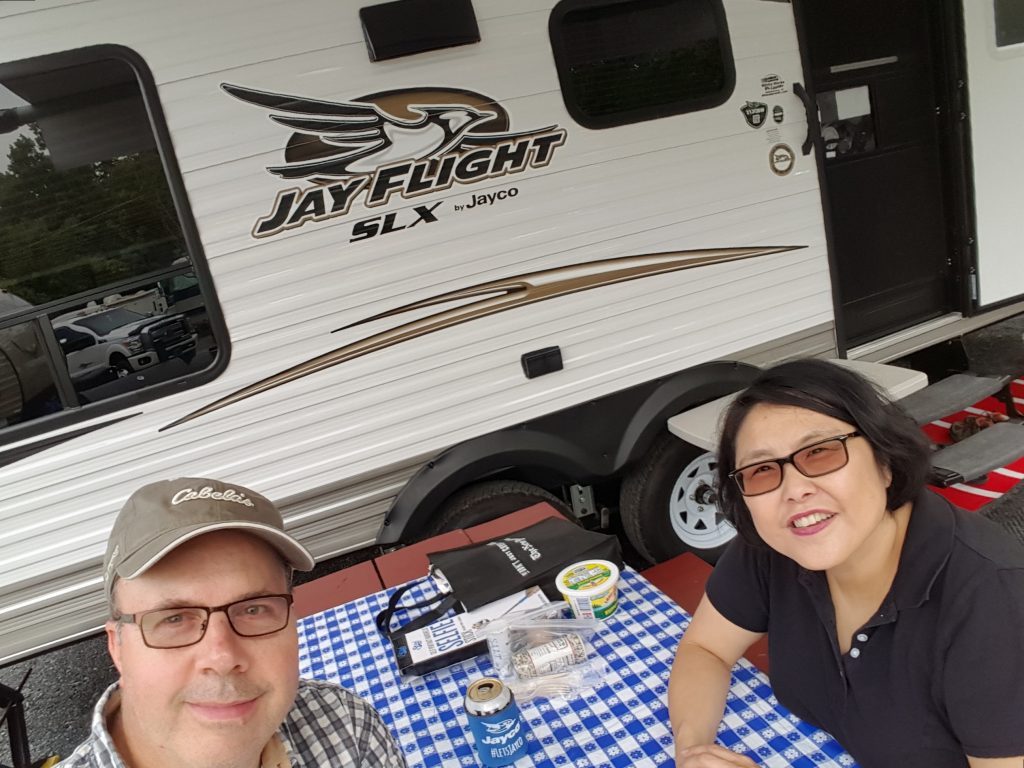 Since this is our second Jayco, we were already impressed with the quality construction, value and 2 year warranty. Our Jayco dealer knowledge, support and service also played an important role in us purchasing another Jayco.
8. Do you have any tips for new RVers?
Don't put off the purchase of an RV. We visited RV shows for twenty years before purchasing our first RV. Our only regret is that we didn't have the RV when our children were young. We truly love the RV lifestyle and our Jayco trailers have provided our family with great camping memories.
9. Would you recommend Jayco to your friends and our blog readers?
Absolutely! We've already shown our camper to friends, neighbors and family and would highly recommend that they consider Jayco.