Early explorers of the Yellowstone region found some remarkable sights: gushing geysers, cascading waterfalls, brightly colored waters, and rising columns of steam. Upon describing these to friends back home, the adventurers were accused of pulling a prank or telling outright lies. No one would believe such a dramatic landscape existed. However, these tales were soon confirmed, and the treasures of Yellowstone would eventually be protected as America's first national park in 1872. Today, Yellowstone continues to amaze visitors, making it a top RVing destination.

In addition to being the first national park, Yellowstone is also one of the largest and most popular parks in the nation. With almost 3,500 square miles of diverse scenery, Yellowstone offers a plethora of experiences to the four million visitors who trek there each year. The grand size and scope of Yellowstone, however, can be intimidating to first-time guests. If you're planning your first trip to the park, keeping these tips in mind will help you make the best of your visit: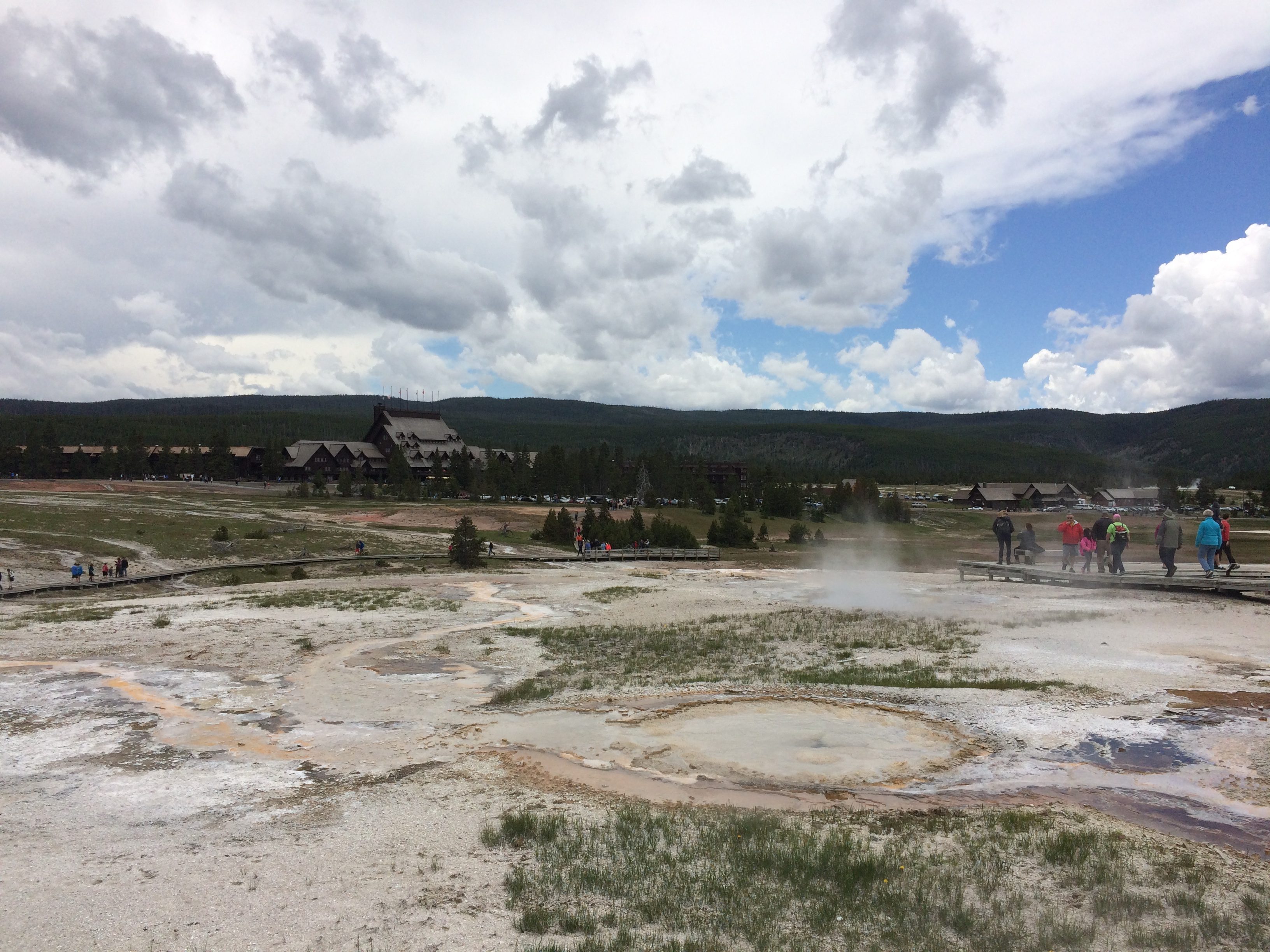 Spend Several Days in the Park
If you've ever visited Disney World, you know you would never attempt to see the whole theme park in a day or two. That's true for Yellowstone, as well. There are easily a dozen "can't-miss" sights to see, and they require miles and miles of travel in between them. Add in a bison traffic jam, and you'll easily see why it's impossible to explore Yellowstone in a hurry.
Minimally, you'll want to spend three or four days in the park, and you could easily spend a week or more. Don't forget to add some days for the neighboring Grand Teton National Park. Those who just pass through on their way into or out of Yellowstone miss the chance to explore these phenomenal mountains.
Select a Basecamp
Deciding whether or not to camp in the park is an important decision due to the immense size of Yellowstone. Staying inside the park will shave time and miles off your daily driving. You can take your pick from 12 campgrounds. While many are as economical as $15 a night, some do not offer hookups or take reservations. The only campground to offer full hookups in the park is Fishing Bridge, which is centrally located and costs $48 per night.
Staying outside the park will put you close to the many conveniences found in the charming small towns that border the park. If you want to be close to shopping, restaurants, and Internet connectivity, West Yellowstone and Gardiner, Montana, are two popular choices, offering a wide range of campgrounds. For the best of both worlds, consider splitting your stay between campgrounds inside and outside of the park.
Get the Lay of the Land
Don't show up to Yellowstone without some sort of game plan. Invest in guidebooks and explore the park's website before your visit to get a sense of the regions and attractions. The Grand Loop Road takes you to many visitor favorites, including Old Faithful, the Grand Canyon of the Yellowstone, and the Mammoth Hot Springs area. While this figure-eight route looks simple on a map, be aware that it actually includes almost 150 miles of roadway.
Allow time to leave the Grand Loop and venture away from the crowds. Head to Lamar Valley, located in the northeast region of the park, for the best wildlife viewing. While bison are found throughout the park, animals like bears, wolves, and pronghorn can be more elusive. Take your binoculars, and hit the road close to dawn or dusk for the optimal viewing.
Take a Hike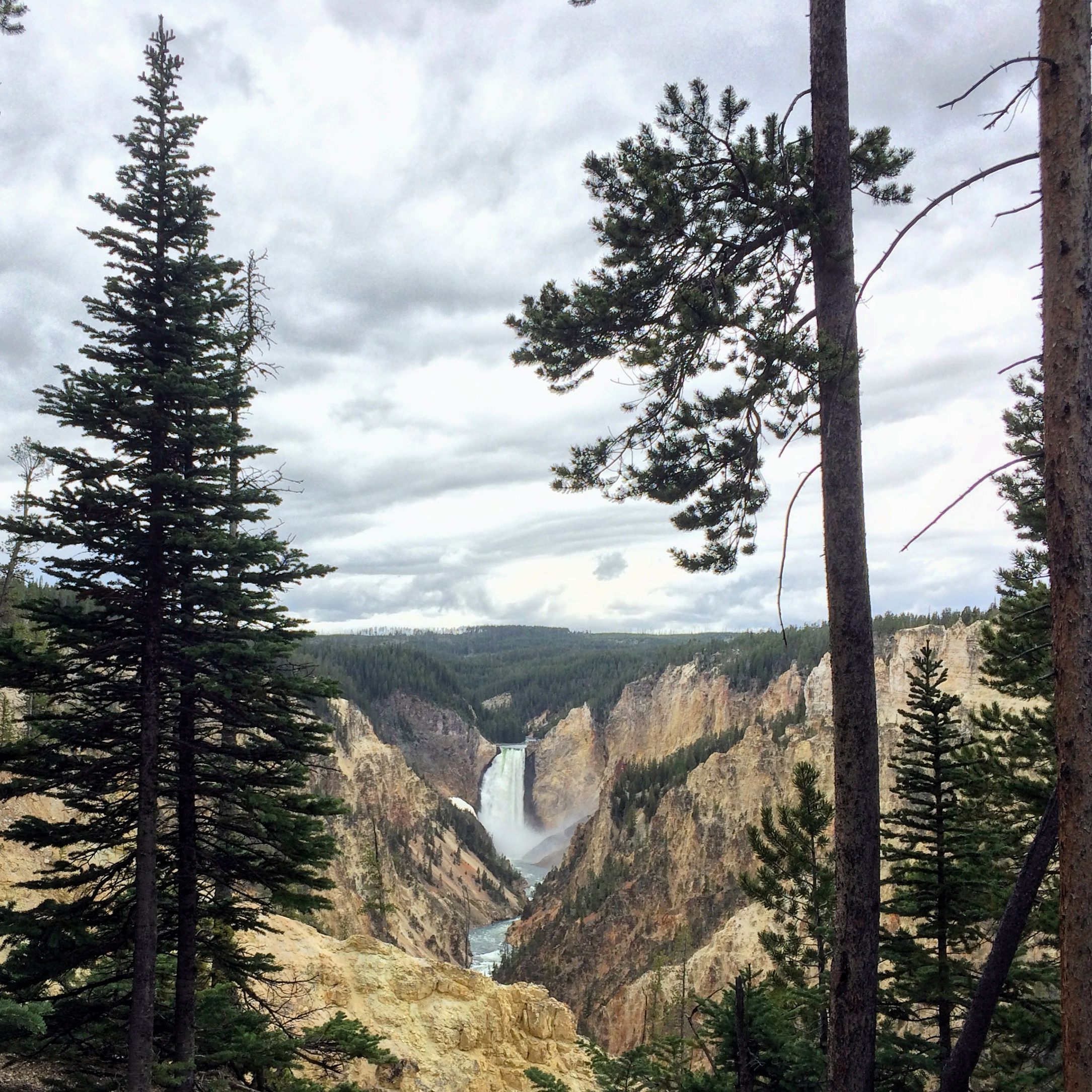 Some people experience most of Yellowstone through the windows of their cars. Yes, you can drive through the park and see the phenomenal scenery, but to truly get the spirit of Yellowstone, you need to get away from the roadways and boardwalks. Yellowstone has over 900 miles of trails, offering diverse experiences for hikers of all ages and abilities. Descend to the base of a waterfall, or trek to the top of a mountain. Get unique perspectives on the Grand Prismatic Spring and Old Faithful, or peer into the depths of the Grand Canyon of the Yellowstone. Take your pick, and take a hike.
Gather your Gear
Explore the park with the right gear. Since Yellowstone is home to some truly wild wildlife, bear spray is strongly encouraged if you'll be leaving heavily trafficked areas. Trekking poles are helpful if your hikes will include elevation changes or uneven terrain. Finally, binoculars and a camera with a telephoto lens will help you zoom in on wildlife or dramatic scenery from a safe distance.
When heading into the park each day, pack food and clothing. You may find your stomach growling while you are far from shops or restaurants. Packing your own lunch and snacks is not only economical, it is convenient. Plus, Yellowstone offers many prime picnic spots. Find a riverside table or forest retreat to enjoy lunch with a fantastic view. Additionally, the weather can vary across the park as your elevation changes, so you'll want to bring along clothes that are appropriate for precipitation and temperature shifts.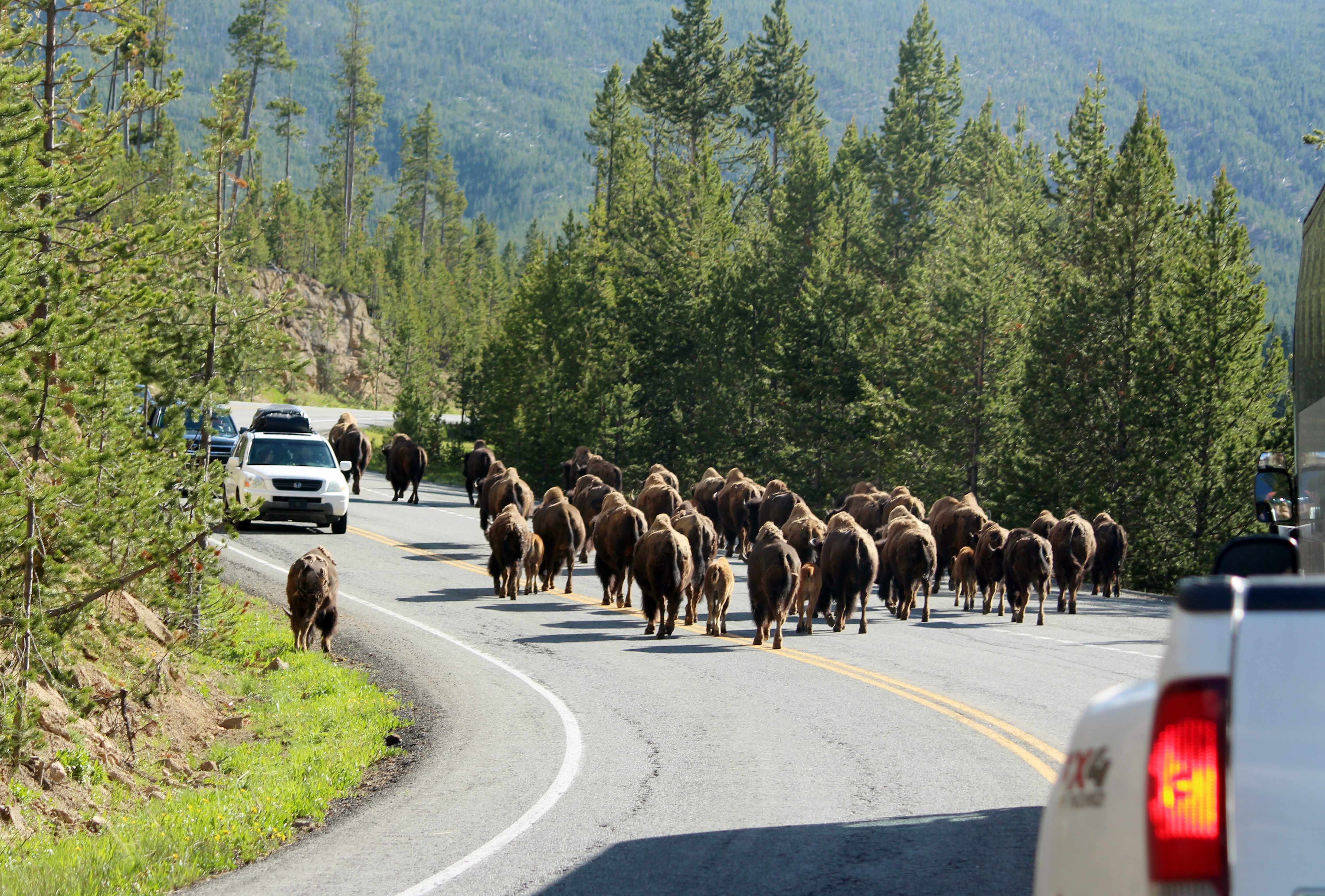 Respect the Park
While much has been done over the years to make our national parks more accessible, they are still untamed, wild places, and this is especially true for Yellowstone. First and foremost, keep your distance from wildlife. Though bison and elk look like slow, docile creatures, they can strike fast if you alarm them. Similarly, the park's geothermal features may be the stars of the show, but they can be also deadly. Stay on the boardwalks and designated trails. If you are visiting with small children, be extra cautious.
Final Thoughts
Our family visited Yellowstone in 2016, and I know it is an experience we will never forget. There truly is no place else like Yellowstone in America. With its unique geothermal features, transcendent landscapes, and unfettered wildlife, it is no wonder Yellowstone is such a popular vacation destination. Planning ahead can help you get the most out of your first visit to this unparalleled national park.
Kerri Cox writes about her family and RV travel at travelswithbirdy.com. You can also follow their adventures on Twitter (@travelwithbirdy) and Instagram (@travelswithbirdy).