Nowadays, from the moment you hitch the trailer or stick your key in the ignition of your motorhome, technological advances of all shapes and sizes make the whole experience more fun and comfortable. It's easier than ever before to get up and go—visit your favorite destinations, spend time with the people you love and enjoy an escape from the day-to-day.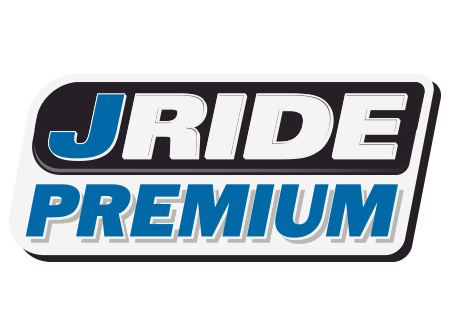 Easy rider…
Today, life is smoother with ride and handling systems like Jayco's exclusive JRide®, featuring computer-balanced driveshafts. Our Seneca, equipped with JRide Premium, even features air suspension and braking systems. Many Jayco trailers come with American-made Goodyear® tires and auto-leveling systems that make going from the road to camp quick and easy, while our luxury fifth wheels boast self-adjusting brakes.
Who says you can't have gourmet…
While huddling around the fire can be a fun way to prepare a snack, keeping a big family satisfied often requires something more substantial. Not a problem for RVs today—entry-level camping trailers even have gas burners and a refrigerator. And that's just the tip of the iceberg. Microwaves, ice makers, residential refrigerators, you name it; you'll find it all in the Jayco lineup.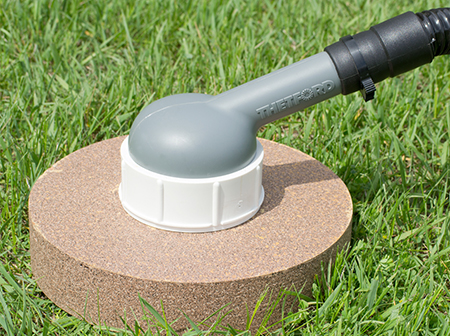 Maintain relaxation…
Cable-free slideout mechanisms have eliminated the chore of cleaning and lubricating cables. Powerful, clean and easy black tank flushing systems like the Thetford® Sani-Con® Turbo, an option on many Jaycos, have dramatically simplified one of camping's most unpleasant chores. All the way down to materials, like the flexible, strong and easy-to-clean DiFlex II roof membrane or Shaw® R2X stain-resistant carpet, Jayco's making today's RV maintenance simpler.
'No-bad-day technology'…
That's what we call the frames we build many of our trailers on. While the vast majority of our assemblies are carried out by expert craftsmen, Jayco turns to trusted partners at Norco® and their advanced robotics to weld frames with repeatable precision and strength that can't be matched. Throughout the life of an RV, the importance of a strong foundation like this cannot be overstated. Our motorized chassis are nothing to sneeze at either, boasting the latest innovations from global leaders like Ford, Freightliner and Mercedes.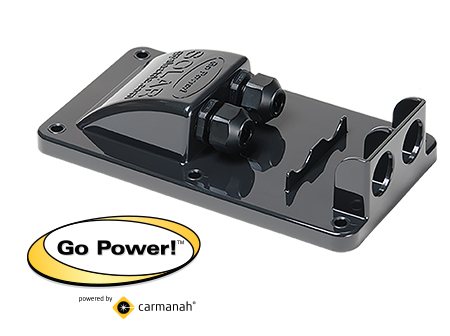 Feel the power…
Staying powered up, whether you're talking about a mobile device or your entire unit, is easier than ever. Loud, distracting generators are giving way to less disruptive generators that can churn out power while making remarkably little noise thanks to innovative MicroQuiet™ technology. Solar power has also established itself as a viable RV charging option for budget- and eco-conscious travelers. You'll find several Jayco units prepped for solar charging; LED lights, found inside and out of many Jaycos, reduce the budget and footprint as well.
When it comes to smaller devices, stashing them away at camp can be an escape, but don't fret if you need a fix. Many RVs now come with USB and power ports throughout, even built into bunks and recliners.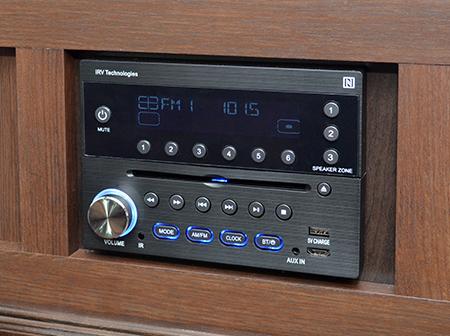 Jam on…
Music lovers have never loved RVing more. Not only are small motorhomes and trailers popular ways of travelling to music festivals, but today's RVs boast name brand soundbars, subwoofers and even marine-grade speakers on the outside of units. No more swapping out tapes or CDs either. Most Jaycos are equipped with Bluetooth®, allowing you to play your favorite music from beside the fire or while lounging in the living room's theater seats.
RVing is, and always will be, one of the best ways to spend quality time with friends and family. And with the help of some handy technology, getting away together is getting easier and easier.