Tredit Advantage, Powered by Urgent.ly, Delivers Premium, Digital Roadside Coverage for Jayco Towable RVs in 2020.
Jayco, Inc. and the Tredit Tire and Wheel Company, powered by Urgent.ly Roadside Assistance will now offer owners the Tredit Advantage Program. This convenient and useful program offers owners nationwide, 24/7, on-demand, roadside assistance through an app. There are no membership dues, no hidden fees, and no waiting on the phone. Owners will receive up-front estimates and pay only when service is complete.

This program provides the fastest, safest and most reliable roadside assistance service in North America by digitally connecting motorists in need with nearby, available, and qualified service providers. With the largest digitally connected service network of over 45,000 roadside assistance service vehicles, a 24/7/365 customer support team, live-tracking, and real-time status updates, this program available on all Jayco towable units, model year 2020 and beyond, delivers an innovative and market-leading solution that drives customer loyalty and operational efficiency.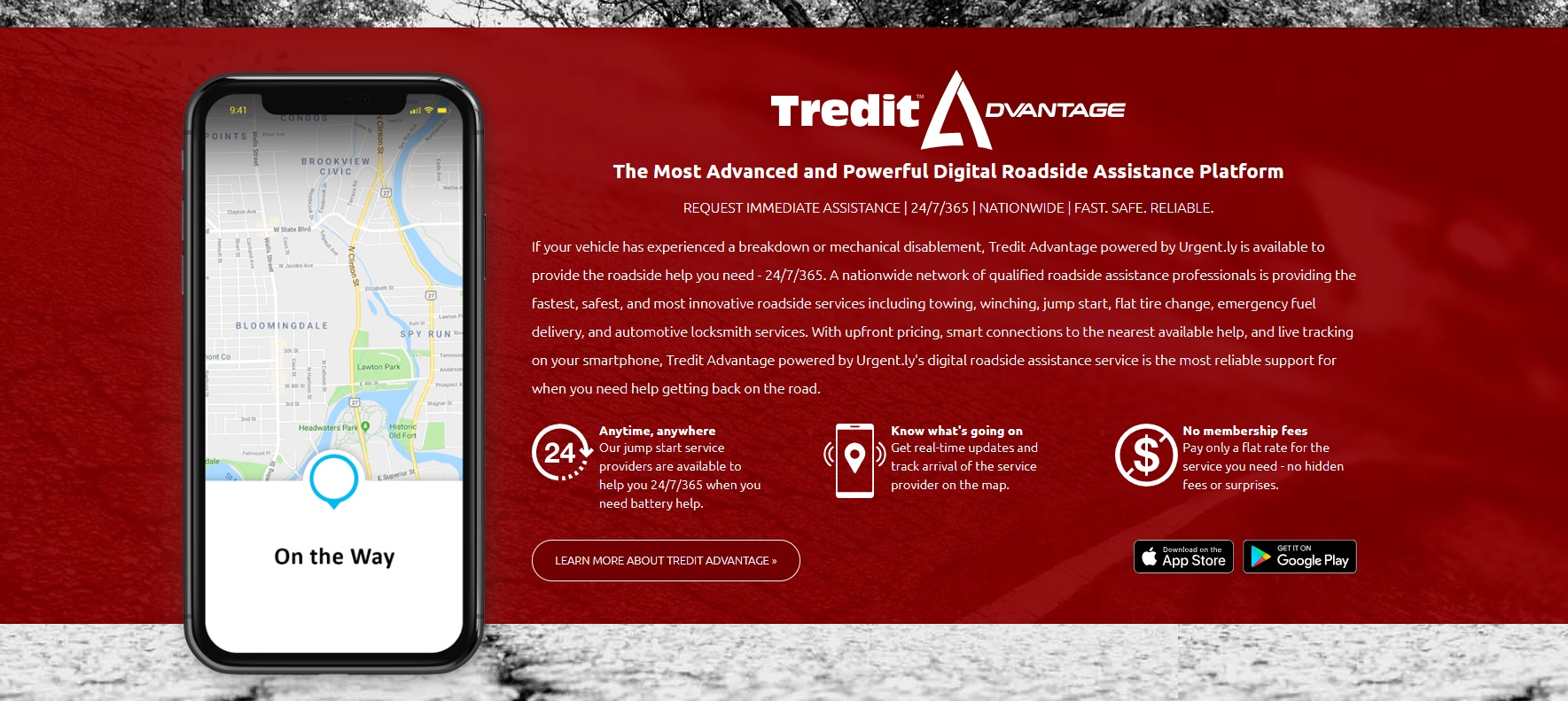 If you require a tow or a winch, a jump for your dead battery, help to change a flat tire, key replacement or are locked out we've got you covered. Simply enter your information and request help, and a nearby, skilled roadside assistance professional will be assigned to get you back on the road.
The Tredit Advantage mobile application is available on the Apple App Store or the Google Play Store.

For a look at the 2020 units this program will be offered with, shop our new 2020 Jayco line-up. Coming soon.
To learn more about the Tredit Advantage Program offered with your 2020 unit, speak to your local dealer.