When traveling in your RV- whether it be in a small pop-up camper or large fifth wheel- space is limited no matter how you slice it. Everyone has their own tried and true ways of making the most out of every nook and cranny. We've compiled a list of some of the most helpful tips we've found.
1. Add Velcro strips onto your flashlights and the wall nearest your door for easy access for nighttime activities or emergency situations.
2. Utilize a collapsible laundry hamper as a campsite trash can. Just be sure to line it with a trash bag first!
3. Use vacuum-sealed bags to store extra linens and blankets underneath storage areas.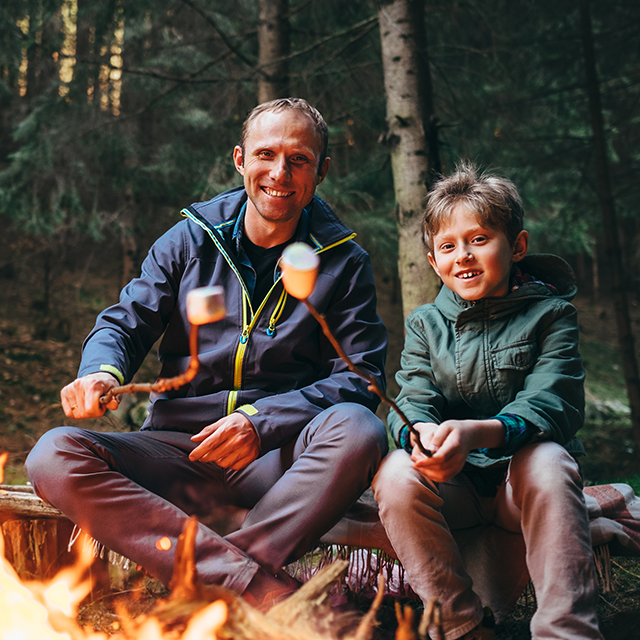 4. Put your most used cooking spices into old tic tac containers (or similar container) and label them to keep them easily accessible and uniform in size for more efficient storage in cabinets.
5. Place nonslip liners in all cabinets to help keep dishes, glasses and silverware from sliding around while traveling down the road.
6. Hang a shoe organizer in bedroom closets to maximize space for clothes. Think vertically when packing your RV!
7. Place wire dish organizers in cabinets to easily stock canned goods and keep them from falling over and rolling.
8. Place a dry food container in the bathroom for a small but useful trash can that can easily fit between the toilet and a cabinet.
9. Use removable adhesive hooks on the wall of your kitchen to hang larger cooking utensils rather than shoving them in a drawer and taking up more space.
10. Organize all of your travel documents (i.e. guides, RV park reservations, important paperwork) into hanging wall or door pockets to keep them all in one, easily accessible place.
For more helpful tips and tricks on how to organize your RV, check out the links below.
Additional Resources
The Elias Family: First Trip Tips